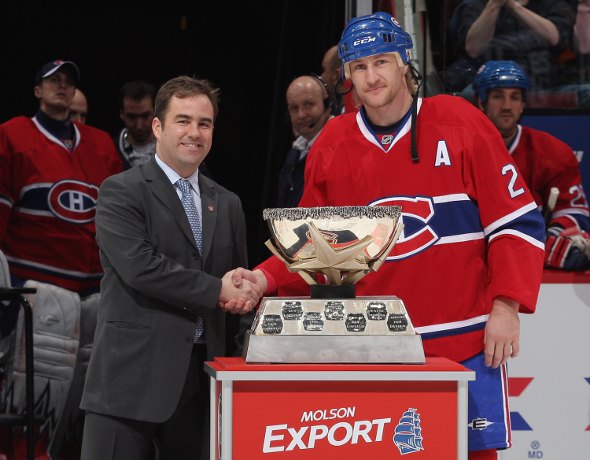 Montreal
Canadiens
owner Geoff Molson wrote in an open letter released Thursday that he shared fans' "frustration, disappointment and shock" with the NHL's decision not to suspend Boston
Bruins
defenseman
Zdeno Chara
for a hit that led to serious injuries to Habs forward
Max Pacioretty
.
"The news of the NHL decision yesterday was a hard blow for both the players and fans of the Montreal Canadiens," Molson wrote. "It was one which shook the faith that we, as a community, have in this sport that we hold in such high regard.
"The Montreal Canadiens organization does not agree with the decision taken yesterday by the National Hockey League. We can assure you that we have made our position clear to Commissioner Gary Bettman, and that he has agreed to make this issue a priority at the next General Manager's meeting, which will be held in Florida on March 14-16. Pierre Gauthier, our General Manager, will be present at this meeting and has already expressed his wish to carry out, clearly, our message to his 29 counterparts and to the League."
Molson (above with former Habs player
Alexei Kovalev
) did not say whether the organization was in favor of a police investigation launched into the incident.
The full letter can be found
here
.