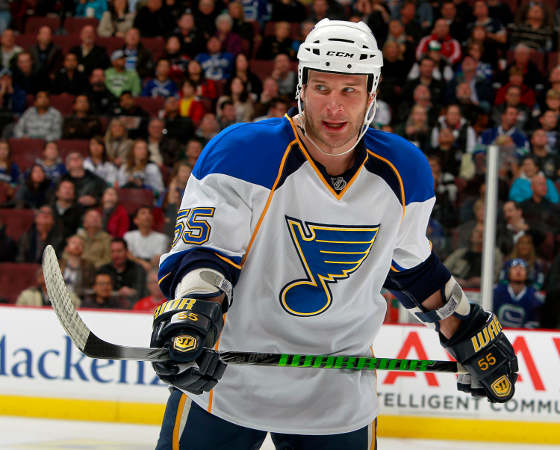 Need a reason to join Twitter? Looking to add to your roster of NHL players on the social networking service?
St. Louis
Blues
forward
Cam Janssen
has just given you a good reason. He announced a few minutes ago that he will donate a dollar for every new follower he adds for the next week, money that will go to the Leukemia & Lymphoma Society in memory of Mandi Schwartz. Schwartz, a Yale hockey player, died after a
long battle with the disease on Sunda
y. She was 23.
Janssen wrote
Jaden Schwartz, Mandi's brother, was the impetus behind the gesture. Jaden was drafted by the St. Louis Blues in the 2010 NHL Entry Draft and attends Colorado College, where he was recently selected to the Western Collegiate Hockey Association's all-rookie team.
-- A.J. Perez
Photo: Getty Images