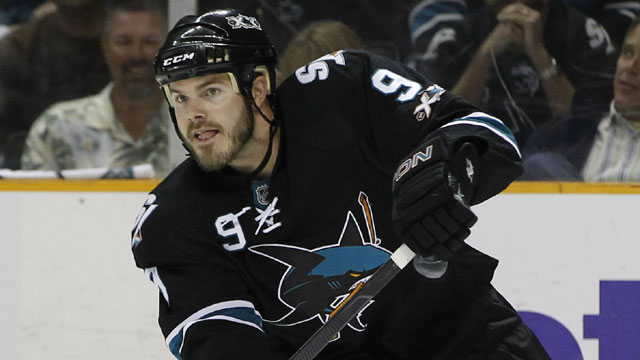 We all know hockey players are tough. But how about a little love for the ones they love?
In attendance at the Shark Tank before Game 7, Sharks defenseman Ian White's wife Tess felt the onset of labor contractions, at which point she sent a text to the team with a clear message: We need to go to the hospital ... when the game is over.
According to the Oakland Tribune, the Whites went straight to the hospital after the Sharks beat the Red Wings 3-2 and Tess gave birth to daughter Gracelyn Sophia on Friday morning.
So while her husband was going through the agony of a Game 7, she was going through the agony of early labor. Hardly seems like a fair tradeoff. But kudos to Mrs. White for getting in the playoff spirit and toughing it out.
White logged 14:12 of ice time, recording two shots and a plus-1 rating. Little did he know then, but his wife was recording her own plus-1 for the family.
-- Brian Stubits