By Adam Gretz
We've been waiting for a while now to get a look at the new logo for the Winnipeg
Jets
, and on Friday afternoon the club unveiled its primary and secondary logos, with the jersey unveiling to come at a later date. The timing of the announcement was a bit curious (late on a Friday afternoon?), but here's a look at what the Jets will look like in their return to the NHL.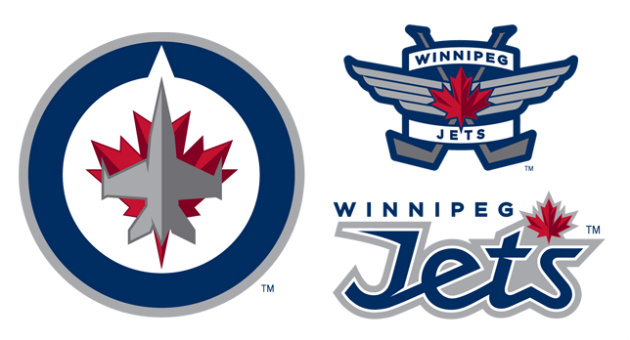 It's quite a bit different from
the look the original Jets franchise had
before its move, but I kind of like it, especially the one on the left.
The look was inspired by the Royal Canadian Air Force logo and also includes the Maple Leaf that appears on the Canadian flag.
Said Mark Chipman, the chairman and governor of True North Sports & Entertainment,
in a statement released by the team
, "True North Sports & Entertainment felt it was important for the new Winnipeg Jets to develop a strong new identity. We felt it was important to authenticate the name Jets and we believe the new logo does that through its connection to our country's remarkable Air Force heritage, including the rich history and relationship that our city and province have enjoyed with the Canadian Forces."
Photo: jets.nhl.com
For more hockey news, rumors and analysis, follow @cbssportsnhl and @agretz on Twitter.