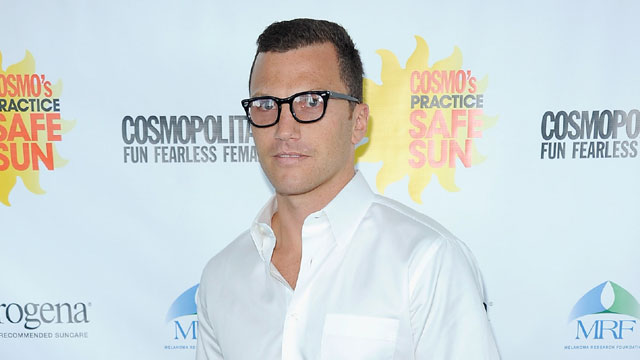 Rangers forward Sean Avery was arrested early Friday morning for battery on a peace officer and was taken to jail in the Los Angeles area. He has since posted bail of 20,000 and was released. Here is video of him leaving the jailhouse.
The story was first reported by TMZ.com.
Lt. Jorge Pardo told City News Service that a neighbor's noise complaint sent police to the home at around 1 a.m. Friday. Pardo said Avery answered the front door, shoved an officer and slammed the door but cooperated when officers knocked a second time.
The officer wasn't injured.
Naturally TMZ reported more details.
NHL star Sean Avery challenged cops to a FIGHT when they responded to his Hollywood Hills home this morning ... calling them, "Fat little pigs" ... law enforcement sources tell TMZ.

We're told cops were dispatched to the home over a complaint about loud music -- and when they arrived to Avery's pad, the hockey star was NOT happy to see them.

Sources tell us 31-year-old Avery immediately began running his mouth at the cops -- telling them he would fight all of them ... even challenging them to, "Come back without your badges."

He has since been released after posting bail.
The incident comes a week after former teammate Alex Frolov was quoted as saying Avery did use racial slurs on the ice. Frolov denied ever saying them and called them fabricated. Still, there was this part of the "quote" that stands out today.
"[He] isn't a fool. Lately he has become calmer, smarter. Before he'd get swept away with emotions and do something stupid. To mention each and every one of his stunts ... something always happens around him, it's a part of his job. He needs to be talked about. He loves it, he feels at home in the spotlight."
It was starting to seem like Avery beginning to mature, put an end to his bad boy label. Earlier this offseason he opened up a restaurant in New York and did a highly publicized promotion for New York's gay marriage proposal. Moreover, he hasn't been making as much noise for his antics on the ice, instead becoming more of your typical lower-line grinder. Then something like this comes along and makes people think "Same ol' Sean."
As of now, the Rangers have yet to make a public statement regarding the incident, saying they first would like to discuss internally. That doesn't sound like good news for Avery, who figured to see his role diminished to a fourth-line player this upcoming season. It puts a dwindling position on the team in just a little more peril. Not to say this is something that should get a guy booted from a team, but it won't do Avery any favors with the Rangers brass.
Photo: Getty Images
Information from the Associated Press was used in this report.

For more hockey news, rumors and analysis, follow @cbssportsnhl and @BrianStubitsNHL on Twitter.