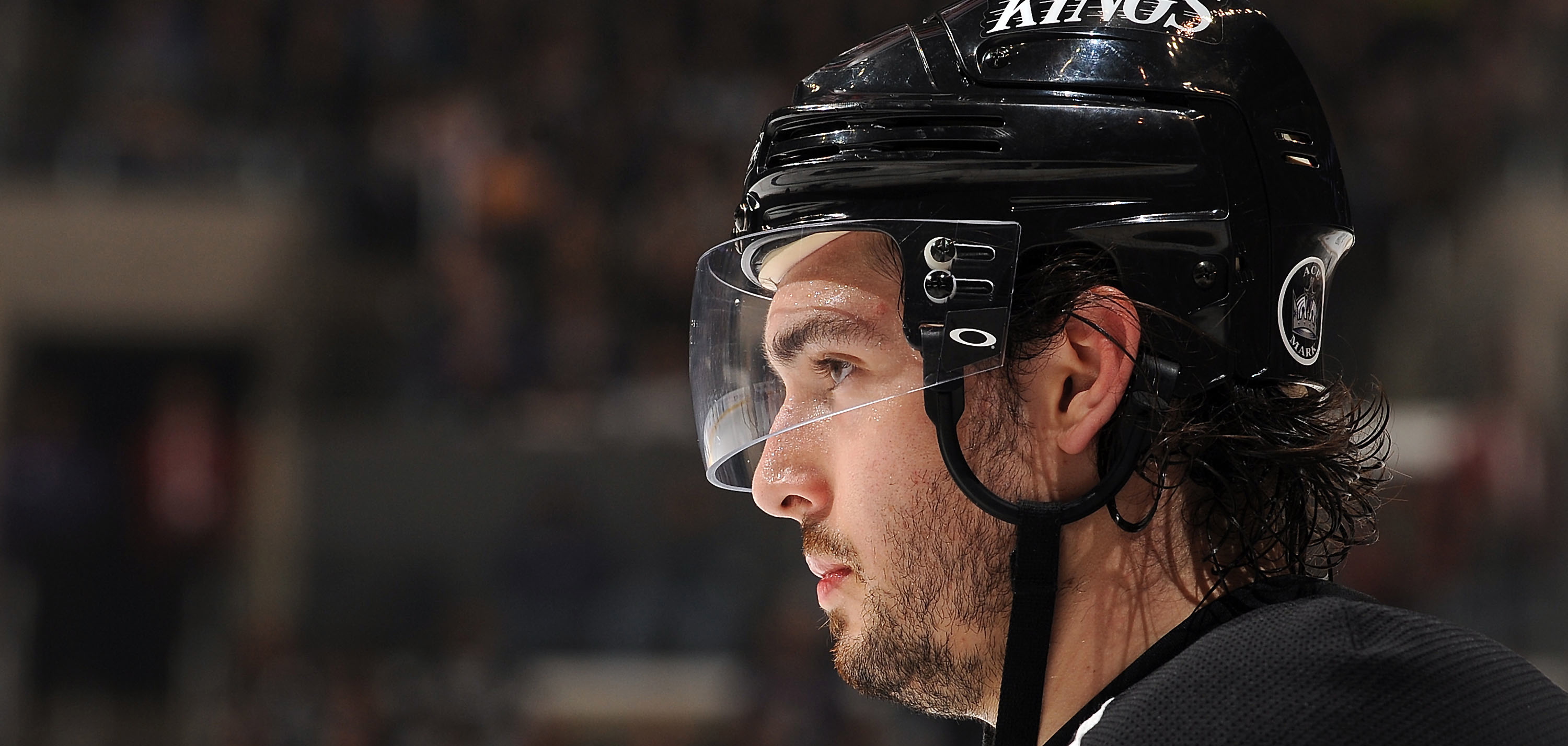 By: Adam Gretz
Preventing goals has been an issue for the Edmonton
Oilers
the past two seasons. Last year only two teams surrendered more goals than the Oilers 260, which was a slight improvement from the 278 they allowed during the 2009-10 season, which was the most in the NHL.
Many of those struggles can be attributed to the fact they've been a rebuilding team short on talent, especially on the blue line. Goaltending hasn't exactly been an area of strength, either, finishing 28th and 29th in save percentage the last two years. They're returning the same two goaltenders from last season, a duo that is made up of veteran
Nikolai Khabibulin
and former first-round Pick
Devan Dubnyk
, who will be entering his third season in the NHL.
To hear Oilers coach Tom Renney talk, it sounds as if Dubnyk will soon be Edmonton's No. 1 option in the crease after appearing in 35 games last season.
Renney spoke to Dan Tencer of CHED on Tuesday night (
via David Staples of the Edmonton Journal
) and said that he expects Dubynk to be a No. 1 starter in the NHL sooner rather than later, and also pointed out that he doesn't quite know what to expect from Khabibulin this season in terms of the number of of games he'll be able to start. Khabibulin, of course, just spent a couple of weeks serving some jail time (as well as time on house arrest) due to a DUI arrest in Arizona last season.
There's also the fact that he's going to turn 39 this season and is coming off what was one of the worst seasons of his 15-year career, recording a .890 save percentage in his 47 appearances, while also taking the loss in a league-leading 32. He probably shouldn't be counted on to be much better this season.
A couple of weeks ago the folks at The Copper and Blue looked at the performances of goaltenders in recent NHL history that played over the age of 38, and the results weren't exactly encouraging,
with the majority of them posting a save percentage below the league average
.
That leaves the 25-year-old Dubnyk. In the second half of last season he started most of Edmonton's games and seemed to play well, especially given the young team and sketchy defense that surrounded him. His .916 save percentage was not only a solid improvement from his debut during the 2009-10 season (it was also 17th out of the 43 qualified goaltenders in the NHL), but was also significantly better than what Khabibulin was able to do with the same team.
Given the way Dubnyk improved over the second half of the season, which followed the struggles of Khabibulin who will of course be another year older, why not plan on going with the younger Dubnyk for the bulk of the playing time? The Oilers are going to struggle to win games this season anyway, and they already know what they have in Khabibulin. So why not find out for sure what they have in a former first-round pick that's shown some some improvement from year one to year two? Yes, there will be some growing pains, especially playing behind a defense with some holes, but there is more long-term upside than what another year of Khabibulin in the No. 1 role to start the season would provide.
Photo: Getty Images
For more hockey news, rumors and analysis, follow @EyeOnHockey and @agretz on Twitter.