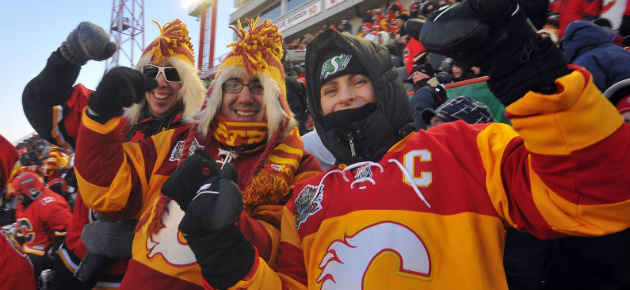 By: Adam Gretz
As a fan of the Pittsburgh Pirates I know what it's like to follow a team that never wins (zero winning seasons since 1992. And counting!). By the end of the season the focus, as a fan, goes from winning games (that usually stops by early June) to securing a top draft pick. Because, hey, if you're going to lose and not contend for a playoff spot, you might as well lose a ton and get a potential franchise-changing player at the top of the draft. Not all fans want to see their teams tank it late in the season for draft pick positioning, but they do exist.
This line of thinking, of course, is fine for a fan.
For players, who are fighting for roster spots the following season, whether it be with the current team or a new team, they aren't going to (and shouldn't) care about a draft pick that might play for the team in two or three years when they may be playing for somebody else. A person in the front office with plenty of job security may not be opposed to trying to secure a top pick, but is unlikely to do anything to sabotage the team's season ... and if they are, they certainly aren't going to admit it.
On Thursday, Calgary
Flames
general manager Jay Feaster took part in a fan forum and answered some questions from Flames Fans. He was asked why the Flames haven't tried to model the Chicago
Blackhawks
, Edmonton
Oilers
and Washington
Capitals
by trying to build around high draft picks.
Here is Feaster's response,
via Scott Cruickshank of the Calgary Herald
:
"I'm sorry — Edmonton finished where last year, caller? Want to wager on where we finish relative to Edmonton this year? I'm tired of this question, I'll tell you very honestly. I'm getting a little sour. How many teams . . . every year, for the last 10 years, five years, eight years, have finished in the bottom five, bottom seven, bottom 10? They've had a pick anywhere from No. 1 to No. 10 year after year after year after year, and they still wander in the desert. And they're no closer to getting out than they were 10 years ago.

"You know what? I look forward to the Battle of Alberta for the next X number of years. If the idea is, 'Burn it to the ground,' then Ken can find another manager to do it."
Well, Feaster is right about one thing: It's a solid bet that Calgary is going to finish ahead of Edmonton in the standings this season, but if the Flames finish outside of the top-eight in the Western Conference, as they've done in each of the past two seasons, they will be in the same position as Edmonton when it comes to playing in the playoffs. I do, however, love the candid response, and have wondered how a general manager would react when presented with that scenario (losing to get a high draft pick) by a fan.
Still, as exciting as it is for that one day of the NHL calender (draft day) to get the top pick in the draft, nobody wants to be picking in that spot every year because it means your team stinks and isn't winning many games.
Teams like Chicago (
Patrick Kane
,
Jonathan Toews
), Washington (
Alex Ovechkin
,
Nicklas Backstrom
) and Pittsburgh (
Evgeni Malkin
,
Sidney Crosby
,
Jordan Staal
,
Marc-Andre Fleury
) had some high draft picks over the years and used them as key building blocks in turning their franchise from being a bottom feeder to a contender. Two of those teams (Chicago and Pittsburgh) have won the Stanley Cup over the past three years, while the other (Washington) has consistently been one of the top teams in the NHL in the regular season over the past four years.
But there's also been examples of teams like Florida and Atlanta (now the Winnipeg
Jets
) that have been picking in the top-10 on a rather consistent basis and haven't had anywhere near that level of success. They are, as Feaster put it, still wandering the desert.
In other news, Feaster was also asked whether or not goaltender
Miikka Kiprusoff
will be counted on to play 70 games again as he's done in each of the past six seasons. Feaster said, again via the
Herald
, that Kiprusoff will not be asked to carry such a heavy workload this season, and that 28-year-old back
Henrik Karlsson
will see more ice-time.
In 17 appearances last season Karlsson posted a 4-5-6 record along with a .908 save percentage.
Photo: Getty Images
For more hockey news, rumors and analysis, follow @EyeOnHockey and @agretz on Twitter.