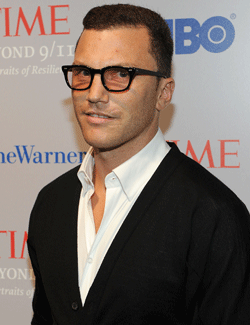 Nobody wanted to give Sean Avery a job after the Rangers waived him, that's why he cleared and was reassigned to the AHL's Connecticut Whale. Well, nobody in the NHL wanted to give him a job, that is.
Avery has a job offer on the table from none other than Maxim magazine. When you look at it, he does sort of fit the mold they are looking for. Check it out.
Since 29 other NHL teams found no use for Avery's brutish skill-set, maybe it's time he tried his hand at being a Maxim editor. It's not like he hasn't got the experience -- in the Summer of 2008, Avery interned in the fashion department at Vogue magazine and by June 2008 was serving as guest-editor of mensvogue.com. None of which has any bearing on working here, of course, but he owns a bar (Warren 77), uses foul language and likes to fight to make his point, so it's not like he wouldn't fit in (so long as he fights according to the Maxim Rules: Fish hooking and hair pulling allowed, no frontal wedgies and first one to cry loses).
Avery is expected to start the season with The Connecticut Whale (of the American Hockey League), which is where you go after you're placed on waivers and go unclaimed. We're happy to offer him a position here, which is where you go after you wake up in Central Park with no memory of the previous week, a stolen ID and two pigeons eating melted cheese out of your hair. Sean -- call us?
The next questions is can Maxim pay a competitive salary?
Although I'd be more interested if they offered him a position as a correspondant. Imagine Avery doing an interview with a woman who has been in Maxim a few times before like, say, oh I don't know, Elish Cuthbert? Surely that would be a good interview.
I like the potential here, Maxim.
But I'm betting Maxim is just looking for some help on the company hockey team.
Photo: Getty Images
For more hockey news, rumors and analysis, follow @EyeOnHockey and @BrianStubitsNHL on Twitter.