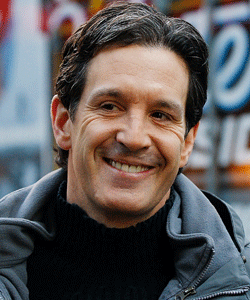 So far, it has sure seemed that Brendan Shanahan has had a lot of support, especially from those inside the game, not just the ones commenting on it. But all is not well in the front offices.
Eric Francis reported on CBC's Hockey Night in Canada that there is a segment of the GMs who aren't in love with the tough-love suspensions.
"I spoke to almost a third of the general managers today and I was a little bit surprised to find out that there is a group of them that has gone to [NHL commissioner] Gary Bettman and [deputy commissioner] Bill Daly and made it very clear that they are very unhappy with the way that Brendan Shanahan has handled [the length] of the suspensions," Francis said.
"The [suspensions] are pretty harsh and a lot of people agree with that -- fans and media are definitely on board -- but there's a group of GMs that have gone and complained. They wanted the bar set high -- they made that clear in their agenda in the summer. However, they didn't want it 'doubled and tripled' in the words of one general manager who really teed off on Brendan today.
"I spent the whole week talking to as many players as I could and almost all of them agree that it's changed the way they play the game. It's a feeling-out process, there's some adjustments being made, but these are the growing pains that everybody knew the NHL would have to go through when they were getting tougher on headshots."
Again, the criticism is part of the gig. Shanahan is finding out first hand what he probably already knew, it's a tough job but somebody's got to do it. But that's all noise until it comes from within. If there are executives complaining to the NHL offices, there could be some trickle-down effect to Shanahan. Either that or the response will be in line with buck up.
During the segment, Mad Mike Milbury also did a much more eloquent job of relaying his position on the discussion than he did the other day with Keith Jones on Versus.
"I don't dislike Brendan Shanahan. I may have some disagreements with the way this thing is going down. That's the first thing the league has to realize. I'm not out to get them. Nobody is out to get them. We're just concerned about the way this is all coming together. The way it's coming together for me... why are they setting the bar so high? Just call the rule the way the rule is supposed to be called. Just let everybody adjust to it."
When prompted that we need to remember the league is focusing on concussions, Milbury got to the illustration os his point in a more sane fashion.
"That's right. That's the important thing to realize. There's a real reason here. There weren't the number of concussions when I played in the league. The severity of guys who are dizzy all the time and can't function. There's nobody who is like Marc Savard, or very few who are. So there's a real slippery snake the league is trying to get ahold of. Yes they've set these things in motion on behalf of the GMs. Now they have to find the right course for it. Is he going to get critical advice from everybody? Yes he is. Let's give it about two months and 20 games and see where it all winds up.
"I don't want to see the concussions and there is danger here, but there's also danger here going the other way."
During the first intermission of the broadcast of the game between the Maple Leafs and Senators, Don Cherry took an ever-so slight moment to apologize to Stu Grimson, Chris Nilan and Jim Thomson for calling them pukes, saying they were turncoats and hyopcrites.
Asked by co-host Ron MacLean whether he had regrets about Thursday's Coach's Corner segment, Cherry said: "No, no -- maybe one, with the puke stuff and kids listening [to that]. That's rude and I shouldn't say it."
You can watch the full Coach's Corner segment here.
Photo: Getty Images
For more hockey news, rumors and analysis, follow @EyeOnHockey and @BrianStubitsNHL on Twitter.