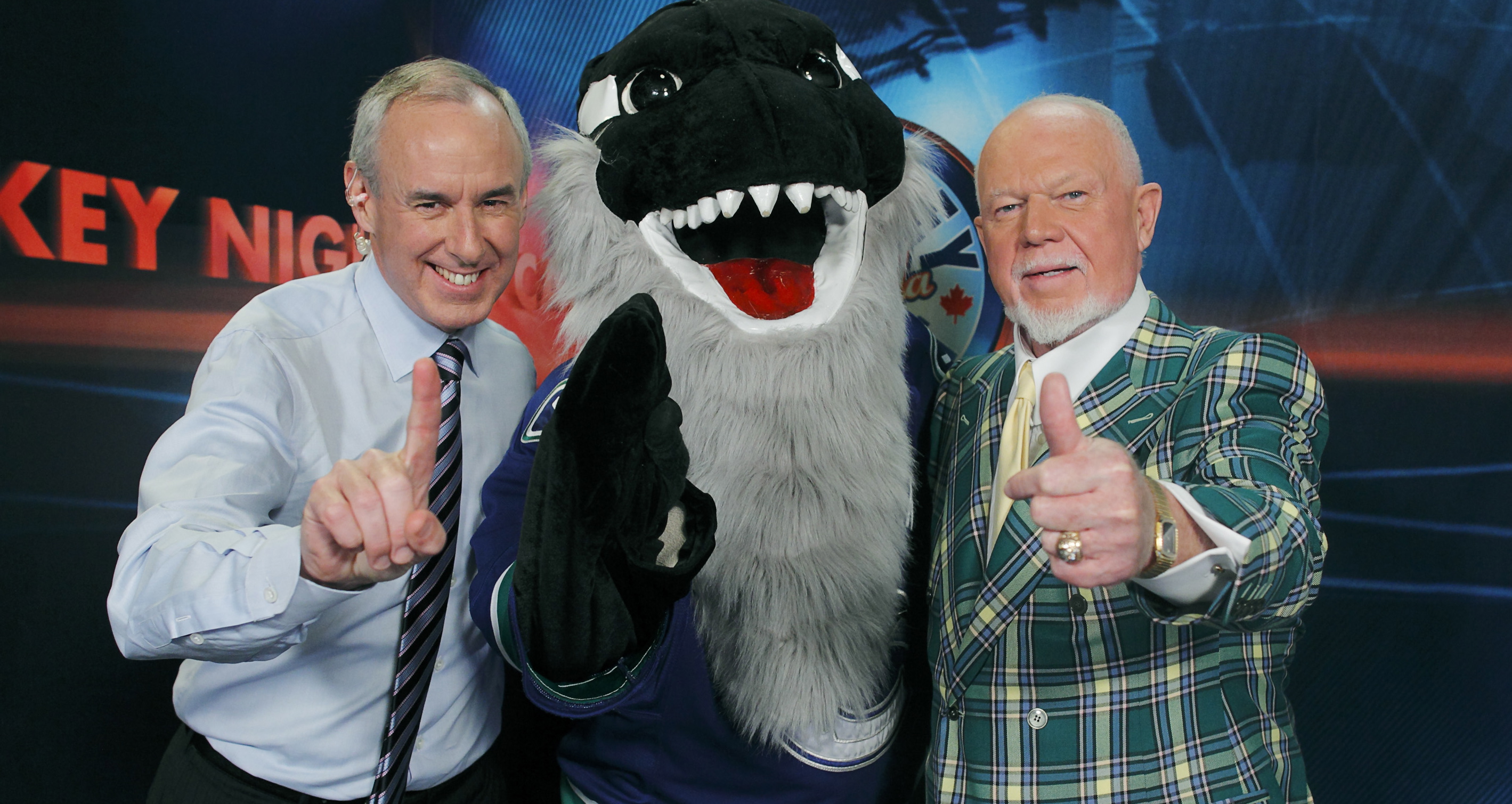 By: Adam Gretz
Don Cherry used his first Coach's Corner of the season to rant, as only he can, about the state of discipline in the NHL,
and used that time to call out former players
(and fighters) Stu Grimson, Chris Nilan and Jim Thompson as "turncoats and hypocrites" for suggesting fighters could be more vulnerable to drug and alcohol abuse, and for "not wanting players to make the same living [they] did."
Grimson and Nilan publicly responded and strongly disputed both claims, and on Saturday night during his most recent appearance, Cherry did something he has rarely -- if ever -- done during his weekly Hockey Night In Canada segment: he apologized.
Cherry said he was 100 percent wrong to criticize the trio of players and added that "when you are wrong, you have to admit it."
The situation had become so heated that the folks at Bodog actually sent out odds this week as to whether or not Nilan, Grimson and Thompson would file a lawsuit against Cherry before Oct. 31 with odds of Yes: +200 and No: -300.
It probably wouldn't be a bad assumption to think Cherry received a bit of legal advice suggesting he offer the apology.
Photo: Getty Images
For more hockey news, rumors and analysis, follow @EyeOnHockey and @agretz on Twitter.