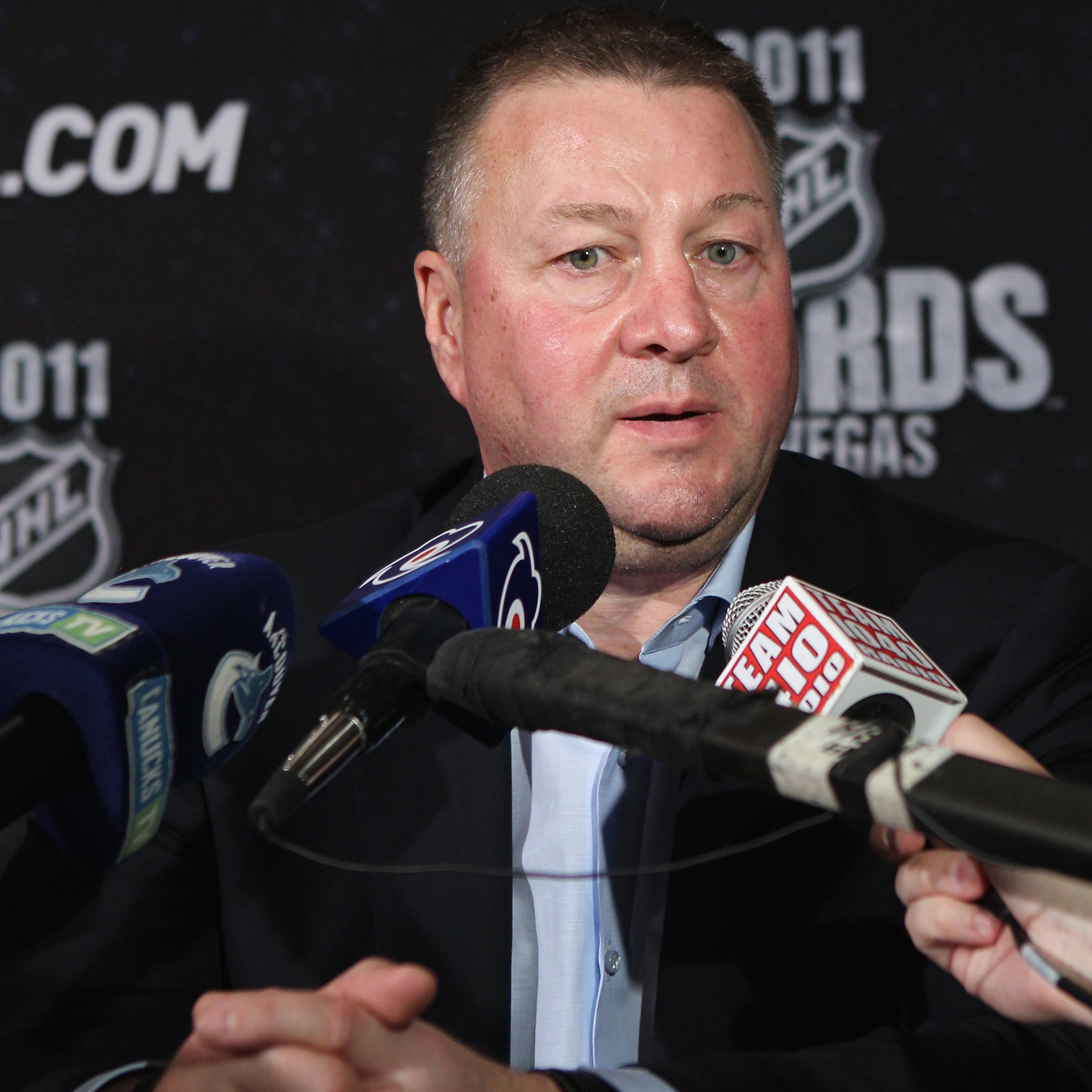 By: Adam Gretz
An editorial appeared in the Vancouver
Province
on Thursday with the off-the-wall suggestion that the
Canucks
trade their starting goaltender,
Roberto Luongo
, to the Tampa Bay
Lightning
in exchange for
Vincent Lecavalier
.
Luongo, of course, has been hearing a chorus of boos and jeers for most of the young season for his play, seemingly a carryover from last year's playoffs, and it's even to the point now where Luongo is talking about how it's no big deal because he's so used to it. No doubt, the Canucks faithful and their franchise goalie have a somewhat rocky relationship.
But the suggestion that appeared in the
Province
(
which you can read right here
) was laughable at best, and completely absurd at its worst for a number of reasons. Including the fact that Lecavalier actually has a larger contract and isn't quite as valuable of a player at this point in his career. To call it a "rumor" would be an insult to rumormongers everywhere. All it would do is simply swap the franchise goaltender (and in this particular case, the more valuable of the two players) with the huge contract that is under constant scrutiny for a forward with a larger contract that would likely be under just as much scrutiny for not performing up to expectations. And that's if the trade suggestion had a snow balls chance in hell of ever happening.
Canucks general manager Mike Gillis, seemingly at the end of his rope when it comes to this nonsense regarding his starting goaltender, made a call into a Vancouver sports talk show on Friday night and went to the defense of Luongo, while also criticizing the paper for a lack of accountability. You can listen to the entire call at
Team 1040's website
, with the main commentary on the editorial starting around the 14-minute mark.
The biggest problem Gillis had with the article seemed to be that it actually appeared as an editorial, in the front section of the paper, and without any name attached to it. Basically, he wanted accountability, and he mentioned multiple times that he simply "did not like it."
"I've got a real issue with this," said Gillis. "There are bigger issues ... The editorial board of the
Province
makes a decision that they want a franchise goalie out of here and they already have him traded for another player on another team. Where does that come from?"
"I think that when you have the guys we work with from the
Province
all the time, if they write something, they're down here after the next day and they're accountable because they have to talk to the players, the coaches, myself or somebody. Where's the accountability in this?"
Following Gillis' appearance on the show,
Province
editor in chief Wayne Moriarty appeared to counter the general manager's statement and defend the editorial, stating that it was the combined view of the editorial board after debating the issue, and that most editorials in most papers don't have a name attached to them.
"The person who writes it, all that person is doing is putting into words the viewpoint of three or four people," said Moriarty. "The viewpoint of a concensus. So attaching one name to it is somewhat irrelevant because it's not the viewpoint of the person who writes it, it's the viewpoit of a board."
He then followed that statement up by suggesting that Gillis should be more concerned about 14,000 of his premium ticket holders booing his most valuable asset, as opposed to be concerned about what appears in an editorial in one of the local papers.
Photo: Getty Images
For more hockey news, rumors and analysis, follow @EyeOnHockey and @agretz on Twitter.