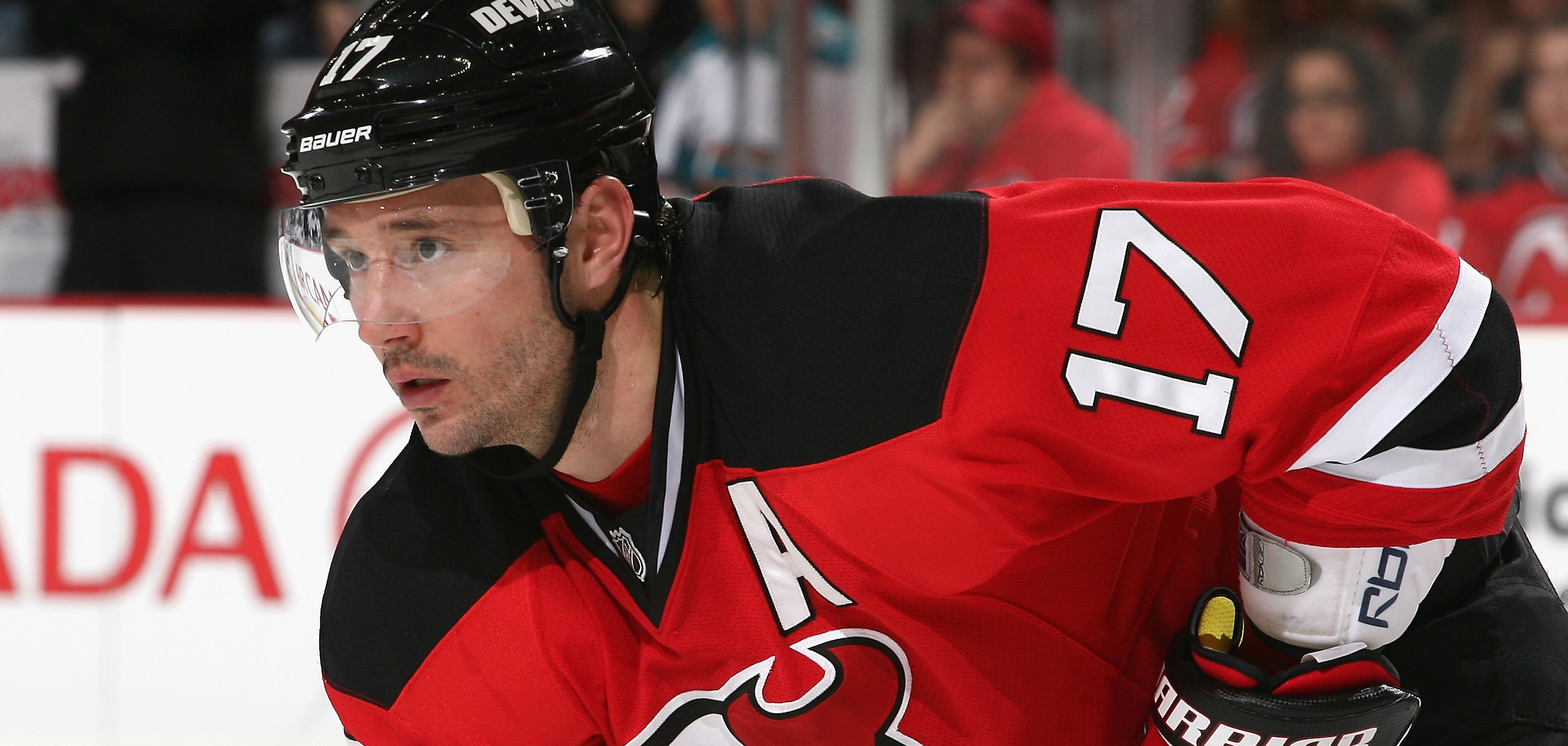 By: Adam Gretz
New Jersey
Devils
forward
Ilya Kovalchuk
is logging more minutes than any other forward in the NHL this season. At over 26 minutes per game, he's fourth among all players in the league, and the only forward to crack the top-40 (the other 39, of course, are defensemen). This is not a new development.
Kovalchuk has always been one of the top players in the league when it comes to the number of minutes he's on the ice, and he's finished no lower than 12th among forwards in average ice-time per game going back to the 2005-06 season, leading the league in each of the past two seasons. What is a somewhat new development for Kovalchuk, currently in the second-year of a 15-year, $100 million contract he signed last summer following a lengthy contract saga that involved Tuesday's opponent, the Los Angeles
Kings
, is one of the ways in which he's piling up that ice time.
On the penalty kill.
Throughout his career Kovalchuk has never been regarded as a great, or even good, defensive player. Seeing him on the PK isn't something one might expect. At least not that often. Especially when coming into this season he typically averaged less than 10 seconds of shorthanded ice-time per game over the past five seasons.
This year, for what has been one of the top penalty killing teams in the league (entering Tuesday's game the Devils are clicking at 89 percent, good enough for seventh best in the league) he's been playing nearly a minute-and-a-half per game on the PK.
"I think he's getting better and better," said Devils coach Pete DeBoer regarding Kovalchuk's penalty killing efforts following a 4-1 loss in Pittsburgh on Saturday.
"He's obviously a guy we want to be able to get out on the ice in situations in games where there's a lot of speciality teams. You don't want him sitting him for long stretches because of the penalty kill, so we're using him in both situations."
Basically, they want their best player on the ice as much as possible.
Sitting for long stretches hasn't been something he's had to worry about lately, as he's played over 29 minutes in three of the past four games. Using a player like Kovalchuk on the penalty kill certainly carries some risks and rewards. The risk, of course, is that -- and let's be honest -- he's not always the most responsible player defensively. His game is about scoring goals and creating offense, and it always has been. He's not going to suddenly turn into John Madden or Jere Lehtinen overnight.
The reward, as we witnessed on Saturday, is he can still create offense and put pressure on the opposition, even when his team is down a man. Early in the third period, with the Devils attempting to kill a double-minor for high-sticking, Kovalchuk won possession of the puck in the corner (as you can see in the video to the right), taking it from
Chris Kunitz
and immediately took off up the ice, not only getting the puck out of danger, but also setting up a shorthanded goal for
Patrik Elias
.
The Devils, in what is admittedly a very small sample size at this point, haven't allowed a power play goal when Kovalchuk has been on the ice this season.
Going back to last January, when Jacques Lemaire was still coaching in New Jersey, the idea of Kovalchuk killing penalties was kicked around when he asked Lemaire what he could do to become a better player. He
told him to start killing penalties.
It should be interesting to see how his role continues to evolve throughout the season.
Eventually his overall minutes are going to have to start coming down, because he's not going to keep playing 29 or 30 minutes every night over the course of an 82-game season (plus potential playoff games). During New Jersey's last game, for example, he took only two shifts over the final eight minutes of regulation when the game was all but out of reach. It's possible the penalty kill is the area that he starts seeing fewer minutes. But until then, it's interesting to watch what has been regarded as one-dimensional, all-offense player take on, on at least a very limited basis, more of a defensive role.
Photo: Getty Images
For more hockey news, rumors and analysis, follow @EyeOnHockey and @agretz on Twitter.