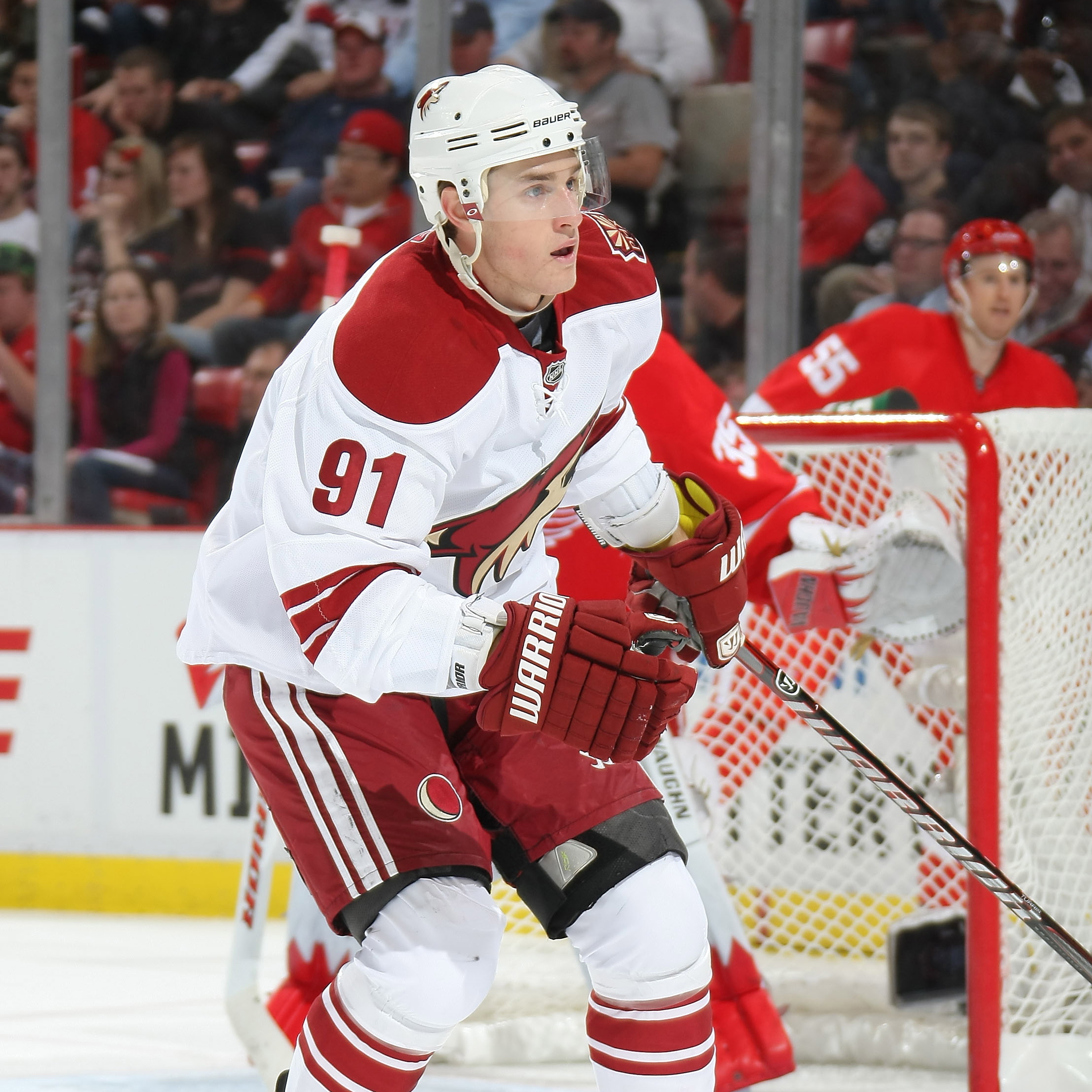 By: Adam Gretz
Phoenix
Coyotes
forward Kyle Turris remains unsigned as a restricted free agent and still appears to be holding out for a contract that pays him somewhere in the neighborhood of $3 and $4 million per season, despite the fact he's never scored more than 11 goals or recorded more than 25 points in a single season, or established himself as any sort of player that's worth that sort of cash on the restricted free agent market. General manager Don Maloney addressed Turris' apparent demands before the season and referred to his asking price as "illogical"
and insisted that he has no intention of trading him
because he still believes he can be a productive player.
Maloney appeared on
Fox Sports Arizona on Tuesday night
and offered an update on the situation.
He still believes Turris can be a productive player and he continues to say that he has no interest in trading the 22-year-old former first-round draft pick.
Said Maloney, "It's very simple. If he wants to play in the NHL this year, he's going to play for us. We are not going to trade him under any circumstances. I don't care who offers us anything. We like Kyle, we think he can help us and hopefully he will come back to us. Kyle is a good player. He is going to have a great future in this game."
He also added that "we would like to get him back in the league and show us that you're a top player and then get paid like a top player."
Just because he says he has no intention of trading him at this point doesn't mean he isn't at least considering it. What else is he supposed to say? If he comes out and publicly states that, yes, he's on the market, any leverage he has obviously goes down. And the rumors
are still floating out there, anyway
.
The Coyotes have shown over the past couple of months that they're willing to pay money to their young players, having locked up defenseman
Keith Yandle
and forward
Martin Hanzal
to long-term deals. They're just not willing to pay for potential when the player in question still has a lot of question marks as to how productive he's going to be in the NHL.
Photo: Getty Images
For more hockey news, rumors and analysis, follow @EyeOnHockey and @agretz on Twitter.