Hockey season might be in full swing, but that's no excuse for players not to go out to costume parties sporting their best Halloween outfits.
Considering it is Halloween and all, we figured we would have our own hockey costume contest here at Eye On Hockey. Make your vote and may be the best costume win.
Oh, before we begin, let me just say this is the greatness of Twitter. For those athletes daring enough to share, we get to see things like this which hardly ever saw the light of day before.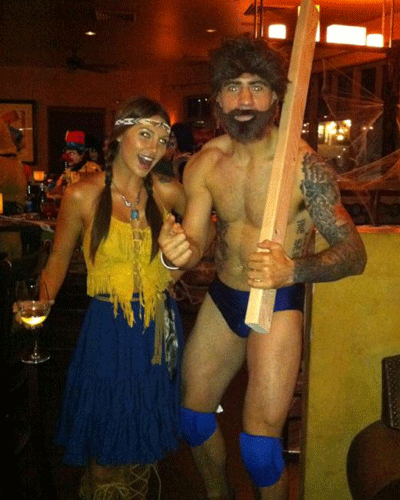 First we have Twitter sensation Paul Bissonnette of the Phoenix Coyotes. He is sporting his Hacksaw Jim Duggan outfit with his date dressed as Pocahontas, I believe.
USA! USA! USA!
My take: Kudos for being daring enough to wear that out. It's a solid start and the post makes it better.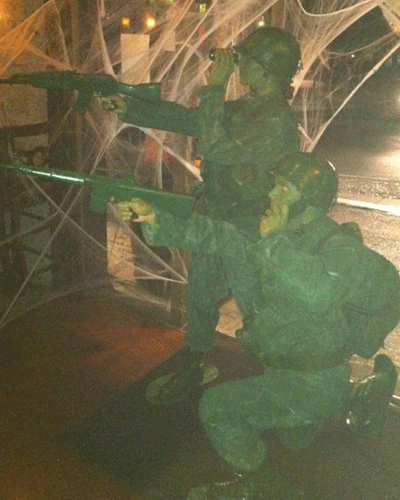 Next up on the list is Bissonnette's teammate in Phoenix, Ray Whitney rocking toy soldier outfits with his wife.
Be all that you can be!

My take: This could be a contender here. The costumes are great for starters. But the real kicker is the pose. Whitney's wife has that solider position perfect. You remember that soldier, you always put it on the highest elevation possible.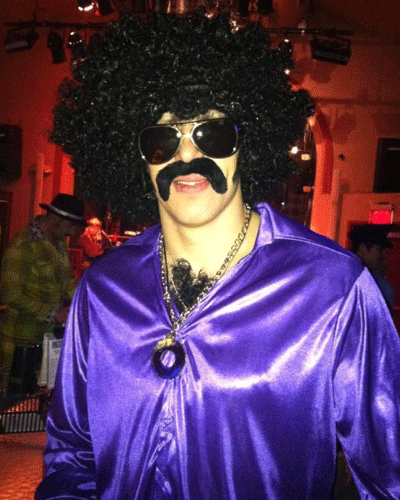 Third in line is Pittsburgh Penguins star Evgeni Malkin. Geno is going with the tried and true costume of the hairy pimp.
Big pimpin', spending Gs.
My take: As I said, a tried and true costume here. I love how both the wig and the mustache are leaning to the side and the sunglasses are a nice touch.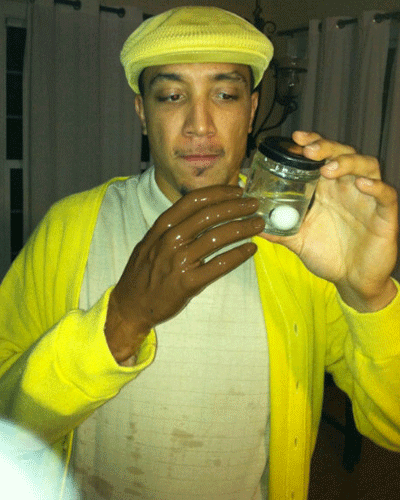 Fourth up is Carolina Hurricanes forward Anthony Stewart as the one and only Chubbs Peterson from Happy Gilmore.
It's all in the hips. It's all in the hips. It's all in the hips.
My take: At the risk of contaminating the voting public, this is my favorite. Stewart nailed Chubbs from the wooden hand to the outfit and even the alligator's eye in the glass container. Chubbs would be proud.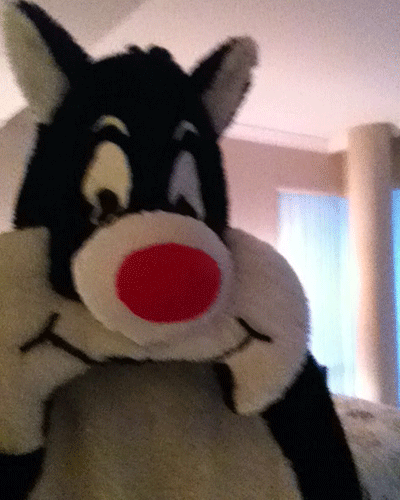 The fifth contestant is Vancouver Canucks forward Ryan Kesler as Sylvester the Cat. At least I'm left to assume it's him considering he tweeted it out.
Sufferin' Succotash!
My take: I have to think this one will be on the outside looking in partly based on the photo itself. But at least Kesler didn't go in the same costume as his ESPN the Magazine shoot.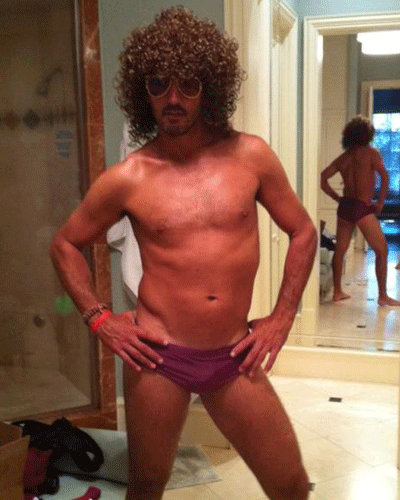 Next up we have recently retired player and former Dallas Stars star Mike Modano trying out an LMFAO costume. You know, the guys who brought you the Body Rock.
Wiggle wiggle wiggle wiggle! Wiggle wiggle wiggle wiggle!
My take: I don't know if Modano actually wore this out of the house or not, he tweeted this out a few days before Halloween as a potential costume. But if he was willing to send it out, it counts. Daring is all I'll say. Oh, and please don't wiggle, wiggle, wiggle, wiggle.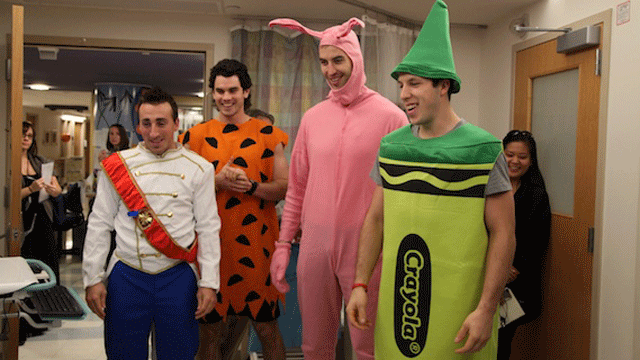 Last up in the contest we present to you the Boston Bruins. Now we already covered this one, but figured it deserved a shot here. For voting purposes, let's just stick with Zdeno Chara in the bunny suit.
"You look like a deranged Easter bunny. He looks like a pink nightmare!"
My take: The homemade touch is great, gives it an authentic feel. But I think this one scared too many people to get enough votes to win.
For the record, Raffi Torres of the Coyotes also dressed up, electing to go with the blackface and dressing up as Jay-Z with his wife as Beyonce. As you might expect, that's drawing a whole lot of criticism for Torres.

Photos: Thanks Twitter!
For more hockey news, rumors and analysis, follow @EyeOnHockey and @BrianStubitsNHL on Twitter.