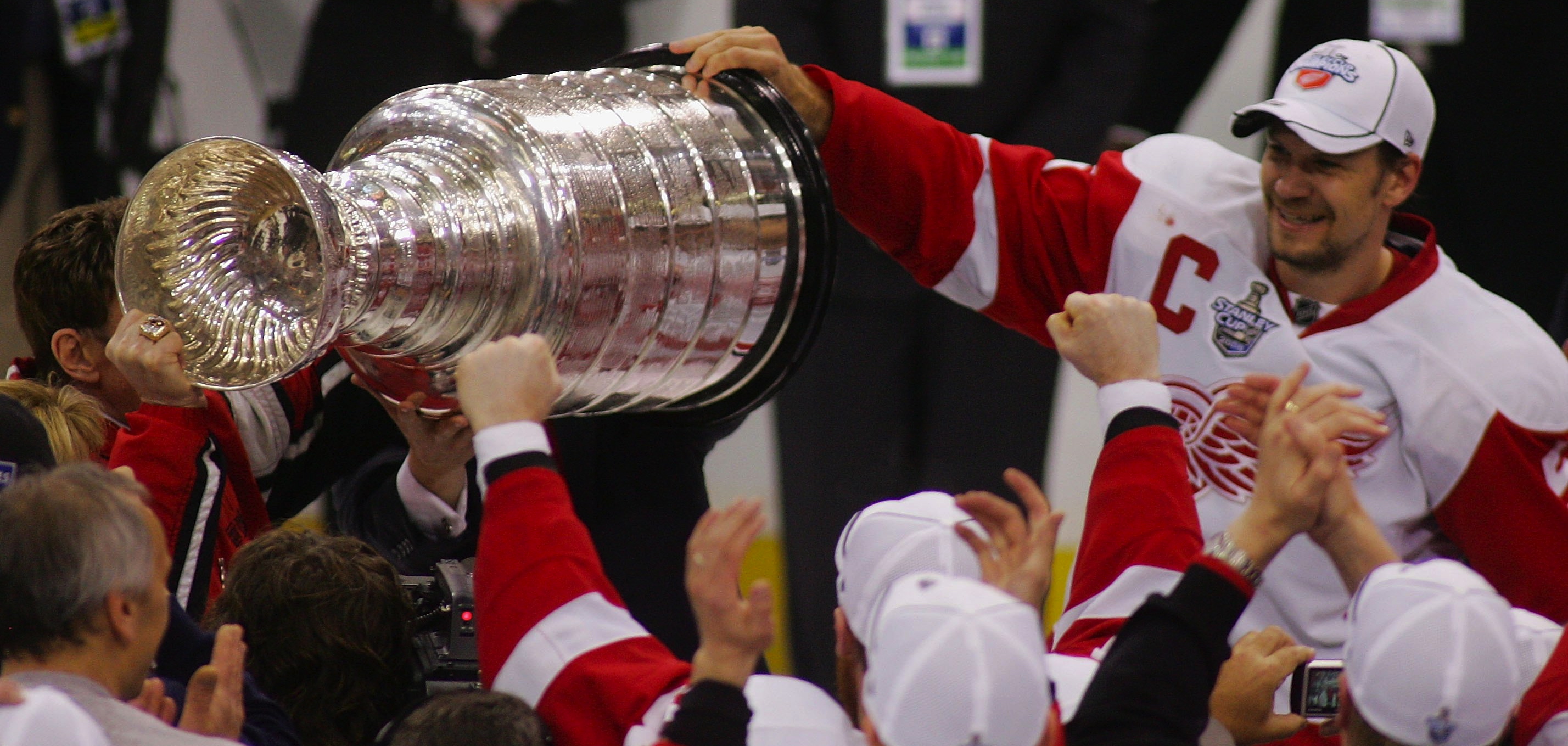 By: Adam Gretz
The Detroit
Red Wings
' six-game losing streak is not, at this point, a cause for panic or concern. Even though they're not scoring, the Red Wings are doing what they normally do to their opponents -- out-shooting them by a substantial margin (they're plus-nine per-game shot differential for the season is the best in the NHL), a trend that has continued throughout their current slump.
My Eye On Hockey partner, Brian Stubits,
accurately pointed out earlier in the day on Friday
that they're currently being plagued by an unsustainable run of bad luck that has seen their shooting percentage drop to an unheard of 3 percent (if you round up), while their opponents have skyrocketed up to 14 percent. Neither number will continue for an extended period of time.
But this isn't the first time we've seen the Red Wings stumble through a similar slump in recent seasons. During the 2007-08 season the Red Wings had a stretch during month of February that saw them lose six straight games. That is the last time they lost that many games in a row, and the overall numbers between this streak, and that streak, are stunningly similar.
Comparing The Red Wings 6-Game Losing Streaks
Category
2011
2008
Goals For
6
10
Goals Against
22
21
Shots On Goal For
198
183
Shots On Goal Against
156
146
Shooting % For
3%
5%
Opponents shooting %
14%
14%
They're pretty much mirror images of one another, and just as was the case in 2008, neither the Red Wings or their opponents will shoot at those levels for the entire season.
Not only did the Red Wings lose six in a row in February of 2008, just as they have over the past two weeks this season, that was part of a stretch that saw them lose
10 out of 11 games
. Pretty damaging to their season, yes? Not exactly. They ended up winning the Stanley Cup.
Now, that's not to suggest that the Red Wings are destined to win it all because this losing streak is identical to a similar one four years ago, or that this year's team is as good as the 2008 team. It's just to point out that things aren't quite as bad as they may seem right now. These types of slumps happen throughout every season for every team (peaks and valleys, and all of that). It's just that this one happened to take place in the first month of the season when it will get more attention.
For more hockey news, rumors and analysis, follow @EyeOnHockey and @agretz on Twitter.