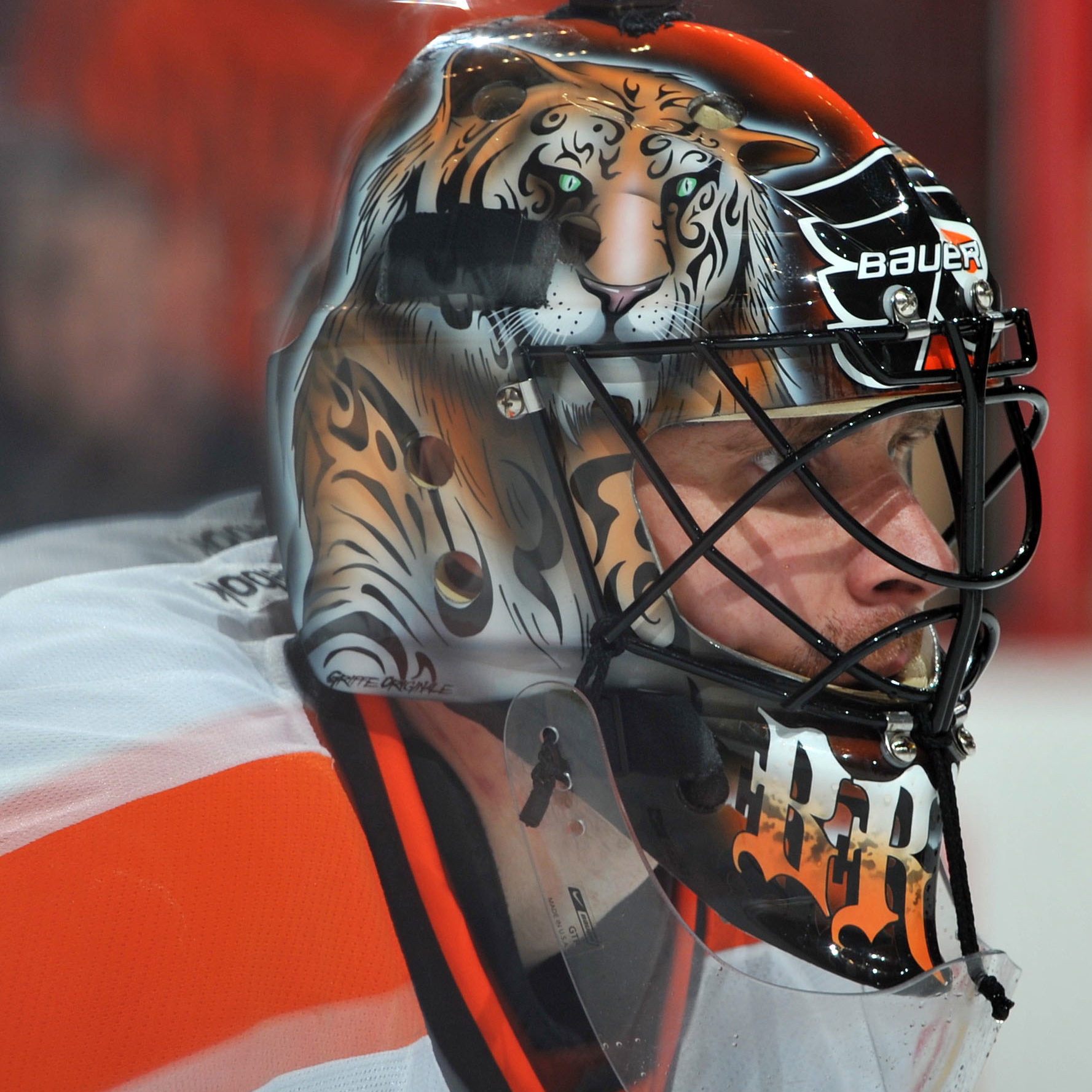 By: Adam Gretz
So far, the Phoenix
Coyotes
attempt to replace
Ilya Bryzgalov
with
Mike Smith
has been a success
. Smith has played extremely well in the early part of the season and the Coyotes continue to win hockey games despite losing Bryzgalov over the summer, trading his rights to the
Flyers
before he was eligible to hit unrestricted free agency.
The obvious questions coming into the season were how well the Coyotes would be able to adjust without Bryzgalov, seeing as how he's been one of the better goaltenders in the league over the past few seasons, and whether or not Smith would be up to the task of replacing him.
On Thursday night the Coyotes will be getting their first look at Bryzgalov from the other side when they travel to Philadelphia, and a couple of veteran defensemen,
Derek Morris
and
Adrian Aucoin
, had some pretty strong words regarding their former teammate.
Said Morris
in a pre-game discussion with Coyotes broadcaster Todd Walsh
,
via Broad Street Hockey
, "First of all we have to throw a lot of pucks at Bryz. He's known for letting in bad goals, you know, so I think our mindset is going to be get the puck down behind the net and hopefully he comes out and plays a few because he doesn't like to do that. We have to put some pressure on Bryz. We've gotta make it a tough night, we gotta have guys in front, we've gotta be banging away at rebounds. He gets frustrated that way."
Morris also added that he's "glad" that Bryzgalov is gone because Smith has fit in with the team better and made them closer, while there was "some animosity" at times between he and the rest of the team.
Added Aucoin
, when asked if there was, in fact, animosity in the locker room, "Absolutely. I honestly haven't met almost any hockey player that's really a bad person. I think he was different as a player, obviously he was a great player, more as a person. Sometimes he just did things that aren't very typical of hockey players or teammates, but he's a good goalie."
It should be expected for the Coyotes to have strong praise for their new teammate, and one that's playing extremely well with a .933 save percentage, seventh best in the NHL, in his13 starts. But to have such harsh words for Bryzgalov, and for Morris to go as far as to say he's glad he's gone is certainly interesting. If nothing else he found a way to get some extra excitement and something else to watch for in a random interconference game in the middle of November.
Bryzgalov definitely has a strong personality and is a bit "out there" at times. Take, for example,
his post-game meltdown following a 9-8 loss to the Winnipeg
Jets
earlier this season when he talked about how he was "terrible" and "lost in the woods."
Photo: Getty Images
For more hockey news, rumors and analysis, follow @EyeOnHockey and @agretz on Twitter.