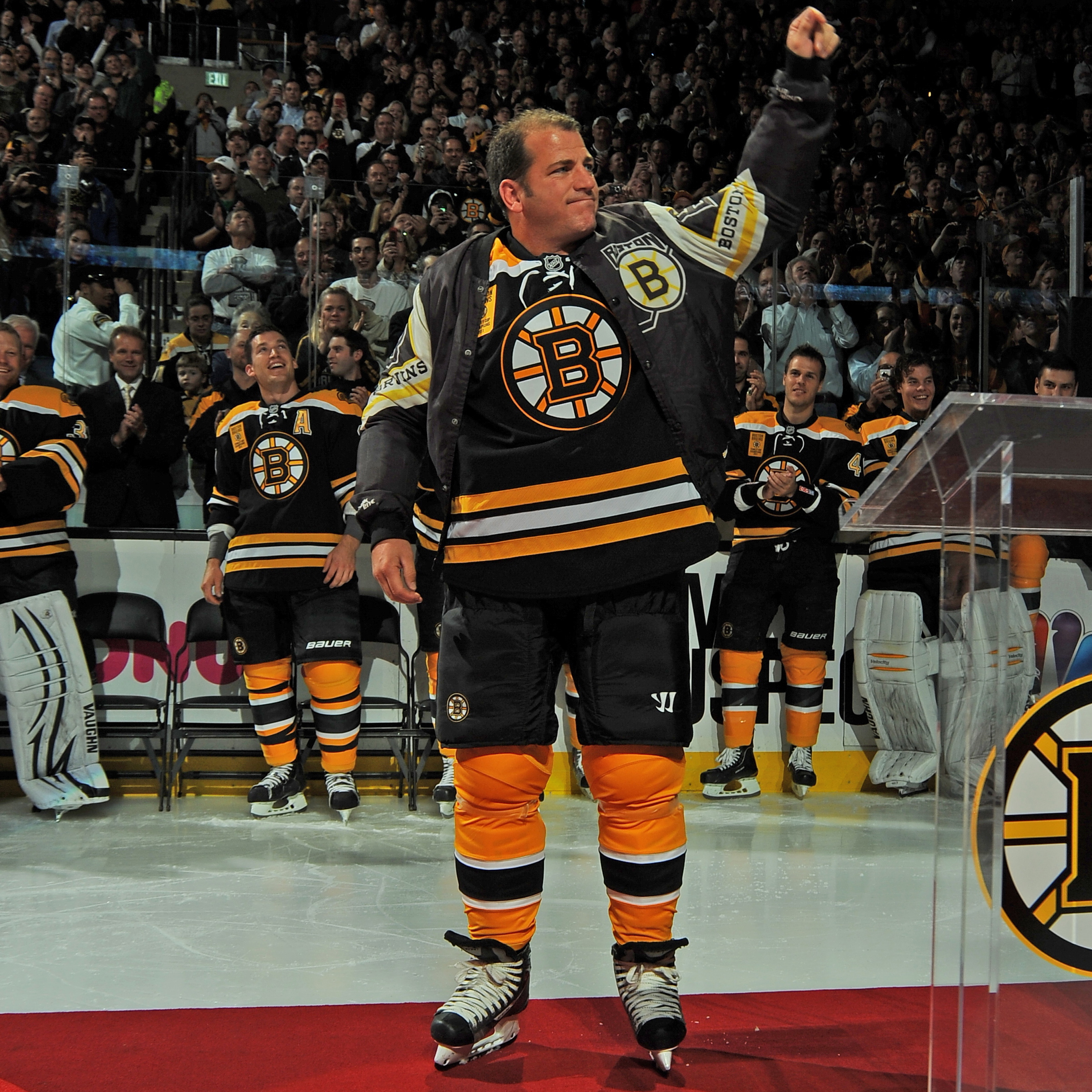 By: Adam Gretz
Mark Recchi spent 22 years in the NHL and most likely played against more than one team that he wasn't particularly fond of. Such is life in the NHL, especially when it comes to lengthy playoff runs and a Stanley Cup chase. So when he says a certain team was "the most arrogant" team he's played against, and "the most hated team" he's ever played against, it's an interesting statement.
Those are the words he used to describe his feelings regarding the 2010-11 Vancouver
Canucks
, the team Recchi and the Boston
Bruins
defeated in seven games to end their lengthy Stanley Cup drought and give Recchi the third championship ring of his career.
On Thursday, Recchi took some time out of his retirement to make an appearance on Boston Sports radio,
chatting with "Gresh & Zo" on Boston's 98.5 the Sports Hub
and talked about what it was like to play against the 2010-11 Canucks. Basically, he didn't really care for them.
"In 22 years they are the most arrogant team I played against and the most hated team I've ever played against," said Recchi. "I couldn't believe their antics -- their falling and diving. It was very frustrating. But at the same time, as the series wore on, we knew we were getting to them and we knew our physical play and our skating, I think it caught them off guard a little bit."
Last year's Finals was an extremely physical series between two teams that seemingly disliked each other more and more as the series progressed. His comments probably a sting a bit for the folks in Vancouver, seeing as how Recchi was born in Kamloops, British Columbia.
In 25 playoff games Recchi recorded 14 points, good enough for sixth-best on the Bruins.
You can check out the full audio of his appearance
by clicking here
.
Photo: Getty Images
For more hockey news, rumors and analysis, follow @EyeOnHockey and @agretz on Twitter.