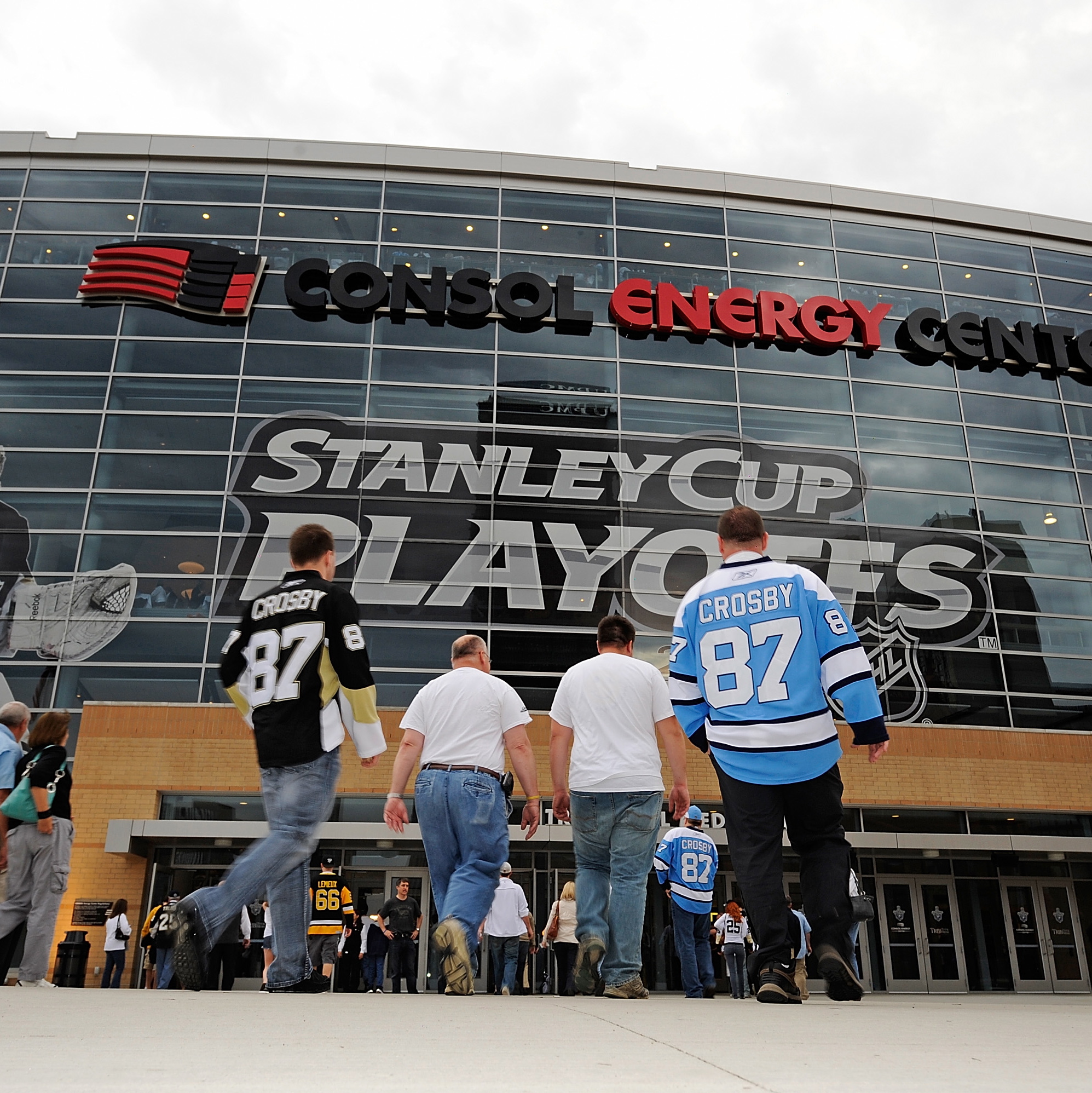 By: Adam Gretz
After months of guessing and speculation,
Sidney Crosby
will finally make his return on Monday night when the
Penguins
host the New York
Islanders
at the Consol Energy Center.
The big winners, aside from the Penguins who are getting their captain and best player back after missing nearly a full year of action, are looking to be the folks that enjoy making an extra buck or two on the second-hand ticket market.
Penguins tickets have been a hot item for several years now as the team is currently riding a consecutive sellout streak of well over 200 games, and as should be expected the prices for Monday's game on
the team's official Ticket Exchange
, as well as websites like StubHub, have seen a sudden spike following Sunday afternoon's announcement.
As of this posting on Sunday evening at 7 PM ET, the cheapest ticket for Monday's game on the Penguins Ticket Exchange is over $143 for second level tickets. And they quickly go up. The most expensive? Some opportunistic fan that is offering his seats in section 205 (just inside the blue line of the end the Penguins shoot at twice) for $690.00 ... each. Tickets in that section have a face value range of between $60 (Standing Room Only) and $100.
Good luck with that.
Most seats are north of $200 and $300.
The cheapest seats on StubHub, again, as of Sunday night,
range from $115 to $345
.
Just as a comparison, tickets for Wednesday's game against the St. Louis
Blues
range from $69.86 to $115 on the team's Ticket Exchange, before going up to a mininum of $86.25 on Friday to a maximum of $400 for Friday's game against the Ottawa
Senators
.
It's a good bet that those numbers will continue to rise leading up to faceoff on Monday evening.
Photo: Getty Images
For more hockey news, rumors and analysis, follow @EyeOnHockey and @agretz on Twitter.