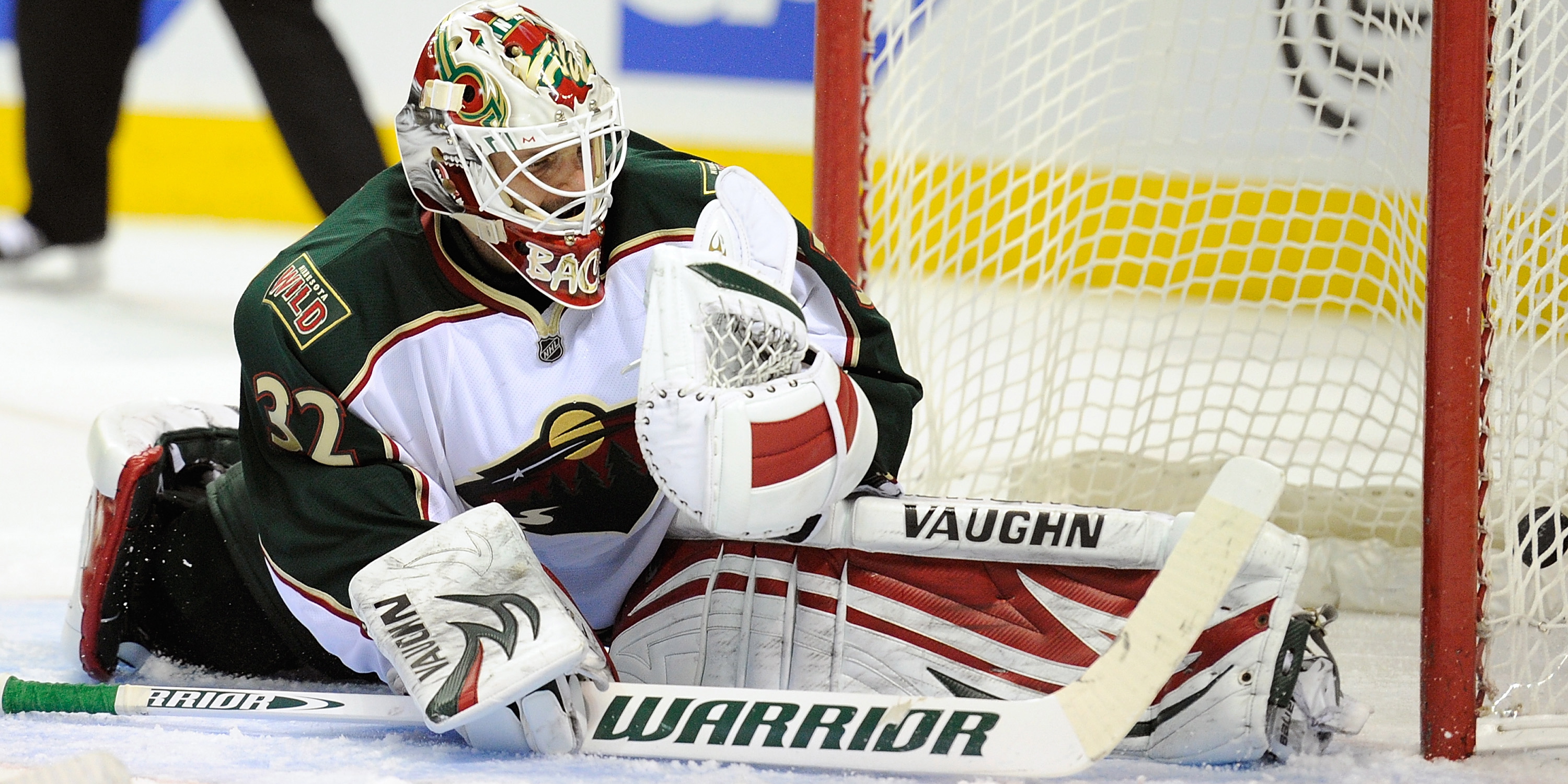 Pucks and Numbers: a weekly statistical look at what's happening around the NHL. This week: A look at the fast starts of the Minnesota Wild and New York Rangers and whether or not they are for real.
By: Adam Gretz
The Minnesota Wild and New York Rangers enter their games on Wednesday night as two of the hottest teams in the NHL, with the Rangers winning seven of their past eight games and the Wild riding a four-game winning streak that has helped propel them to the top of the NHL standings with 27 points.
The Rangers were expected by many to be a playoff team this year, coming off a season that saw them take the No. 8 seed in the East and add the top free agent on the market, center
Brad Richards
. But Minnesota's meteoric rise to the top under the leadership of first-year coach Mike Yeo has been quite a surprise to say the least.
Are these two teams as good as their early season (and most recent) records would suggest? Or are they both setting themselves up for a sudden fall?
If you're a believer in PDO (or familiar with it) you're probably placing your bets on the latter.
Along with their recent hot streaks, these teams have three things in common.
1) Both teams are getting crushed during 5-on-5 play in terms of shots for and shots allowed. The Wild currently own the third-worst shot differential per game during even-strength play at minus-6, while the Rangers are currently the worst at minus-7. Neither team scores a lot of goals, mostly because...
2) ... Neither team is particularly dominant on special teams, especially when on the power play.
3) As a result, both teams are relying almost entirely on their goaltending, which is good in the short-term, but could be very, very bad in the long-term. In the case of the Rangers, it's
Henrik Lundqvist
and
Martin Biron
, while in Minnesota it's the tag-team duo of
Niklas Backstrom
and
Josh Harding
.
All four of the aforementioned keepers are near the top of the league in terms of even-strength save percentage (they're all in the top-12, actually) with Backstrom pacing the league with a mark of .953. Which is unbelievable.
(Harding, for what it's worth, isn't far behind at .946, while Biron and Lundqvist are currently checking in at .944 and .939 respectively.)
Now, Backstrom is a fine goaltender. Probably one of the better ones in the NHL. But unless he's suddenly become the best goalie in NHL history he (along with the other three -- at least Harding and Biron) probably aren't going to maintain their current save percentages all season, especially given the amount of rubber they face every night. Just as an example, in the post-lockout NHL there have only been seven instances in which a goaltender finished a full season with an even-strength save percentage north of .940, and two of them belong to Boston's
Tim Thomas
.
Only once (Thomas last season) did a goalie finish over .943. In other words, this probably isn't going to continue all season.
And that brings us to PDO, a relatively simple but often times telling statistic about hot teams that could soon fizzle out and cold teams that could suddenly catch fire.
Originally the brainchild of Brian King (
you can check out a recent interview he did talking about the subject by clicking right here
) PDO is simply the sum of a team's shooting percentage and save percentage. For individual players, you take the sum of the shooting percentage and save percentage only when that player is on the ice.
On a league-wide level, this number will equal always 1000, but will vary from team-to-team and player-to-player. Teams (and players) with a PDO above or below that will, over time, see it start to regress back closer toward 1000.
Over the past four seasons the PDO range, from low-to-high, for individual players that have played at least 50 games in a single season have been as follows:
2007-08: 937-1056
2008-09: 944-1068
2009-10: 932-1069
2010-11: 934-1062
And let's take a look at the current ratings for the Wild and Rangers players. In an effort to avoid what is an even smaller sample size than we're already dealing with this early in the season, I've limited it to players that have played a minimum of 10 games this season:
The only two regulars on either team with a PDO currently under 1000 are Brandon Prust and Steve Eminger, both of the Rangers. Many of the others are well above their career norms, mainly due to what are almost assuredly unsustainably high on-ice save percentages.
There are currently 551 skaters that have appeared in at least 10 games this season, and out of the top-100 in PDO, an incredible 15 of them play for either the Rangers or Wild. There's a very fine line between winning and losing in the NHL, and right now these are two teams that are probably getting their fair share of breaks and bounces, while also being led by what are probably unsustainable levels of goaltending.
We've seen teams in the past get out-shot, out-chanced, and ultimately, out-scored at 5-on-5 the way the Wild and Rangers currently are and not seen a regression in the win-loss column. Last year's Anaheim
Ducks
are one such example. The biggest difference between that team, and these two teams, is that while Anaheim also had stellar goaltending, it also had a power play that scored almost at will. This season, Anaheim is once again getting consistently beat during 5-on-5 play, and now that its power play isn't scoring the same way it did last season, it finds itself near the bottom of the Western Conference standings.
It should again be pointed out that in the case of the Wild and Rangers, these are currently two of the worst power plays in the NHL, in terms of not only scoring goals, but also generating shots.
So how long can we expect the wins to keep coming at this pace for New York and Minnesota? Probably as long as their goaltenders continue to stand on their heads.
(PDO and shot data via BehindTheNet)For more hockey news, rumors and analysis, follow @EyeOnHockey and @agretz on Twitter.