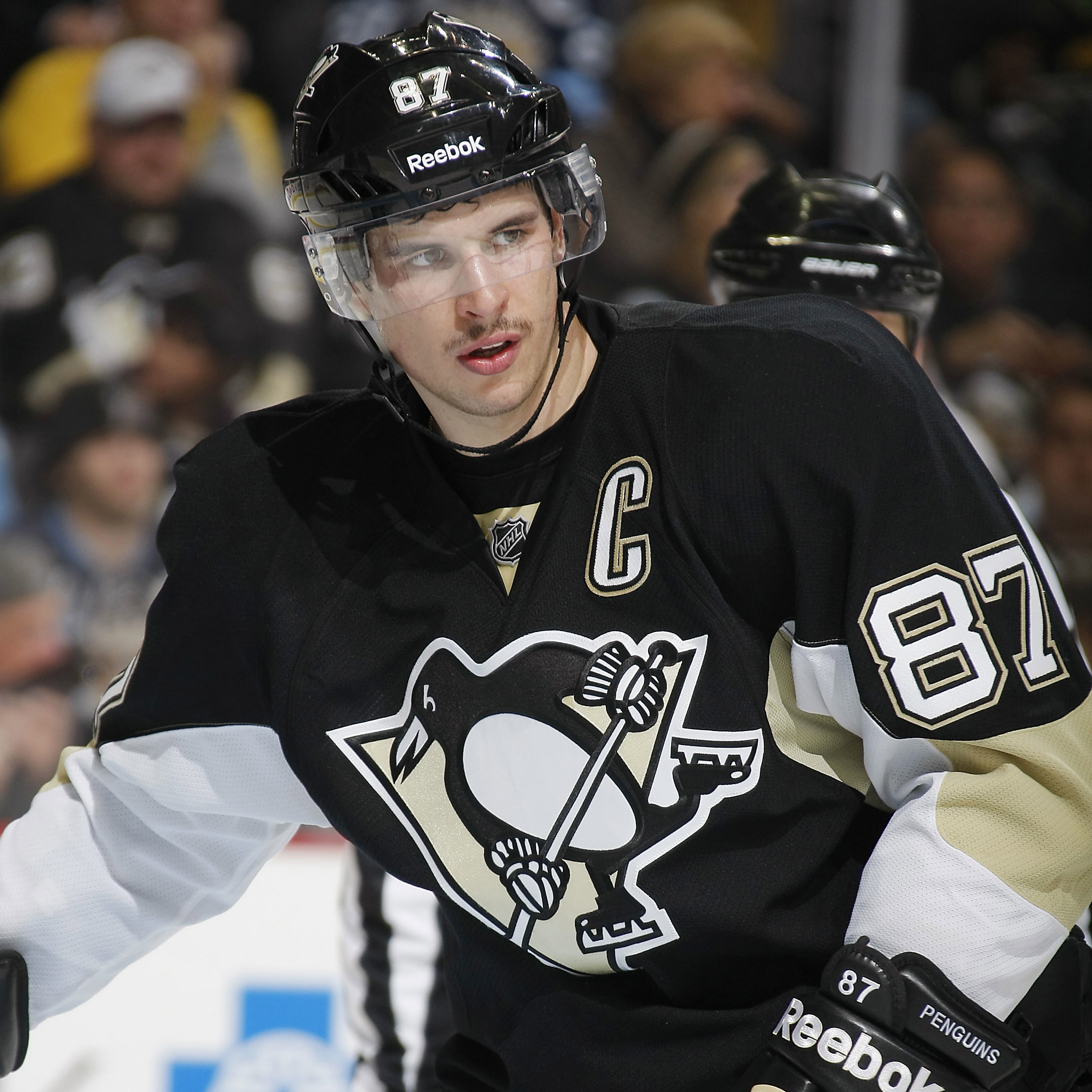 By: Adam Gretz
In his return to the lineup against the New York
Islanders
on Monday night,
Sidney Crosby
wasn't really on the receiving end of any major contact, with
Travis Hamonic
getting credit for the only hit on him over the course of the game. Over the past two games against the St. Louis
Blues
and Ottawa
Senators
it's been a bit of a different story, as not only has Crosby been had more physical contact come his way, he's also finding ways to get involved in it.
Not only is Crosby quickly climbing up the NHL's scoring leaderboard with seven points in his return to the
Penguins
' lineup, he's also quickly racking up the penalty minutes. In three games this season he's already been assessed eight penalty minutes, which is as many as his controversial teammate,
Matt Cooke
, has managed to rack up in 23 games.
Early in the third period of Pittsburgh's 6-3 win over the Ottawa Senators on Friday night, Crosby was issued a two-minute minor for elbowing Senators forward
Nick Foligno
following some contact between Foligno and Pittsburgh's goaltender,
Marc-Andre Fleury
(
poor video quality here
).
Foligno was also sent off for roughing.
Following the game Foligno spoke out about he was "disappointed" that Crosby would do that.
"I just said you've been talking about it all summer, and then you go and do that,"
said Foligno
. "I was just disappointed that he would do that. I fell over Fleury and Crosby is hitting me, so I look up, I see it's him, and I'm not going to do anything, and then he elbows me in the head. I just kind of got a little frustrated that he would do something like that, so I went back at him. It's not a big deal, but it is something he preached all summer about that we should limit that, and then he goes and does it, so I was just a little disappointed. But, you know, that's a small part of the game and it's over now."
As he recovered from his concussion, Crosby was outspoken about eliminating hits to the head. During
his first press conference back in September
he was asked if the NHL should have a complete banishment on all head shots, and he responded with, "I don't think there's a reason not to take them out," before pointing out that probably only 50-60 hits that happen over the course of an NHL season are a hit to the head, and that the NHL would not miss such a small number of plays.
Photo: Getty Images
For more hockey news, rumors and analysis, follow @EyeOnHockey and @agretz on Twitter.