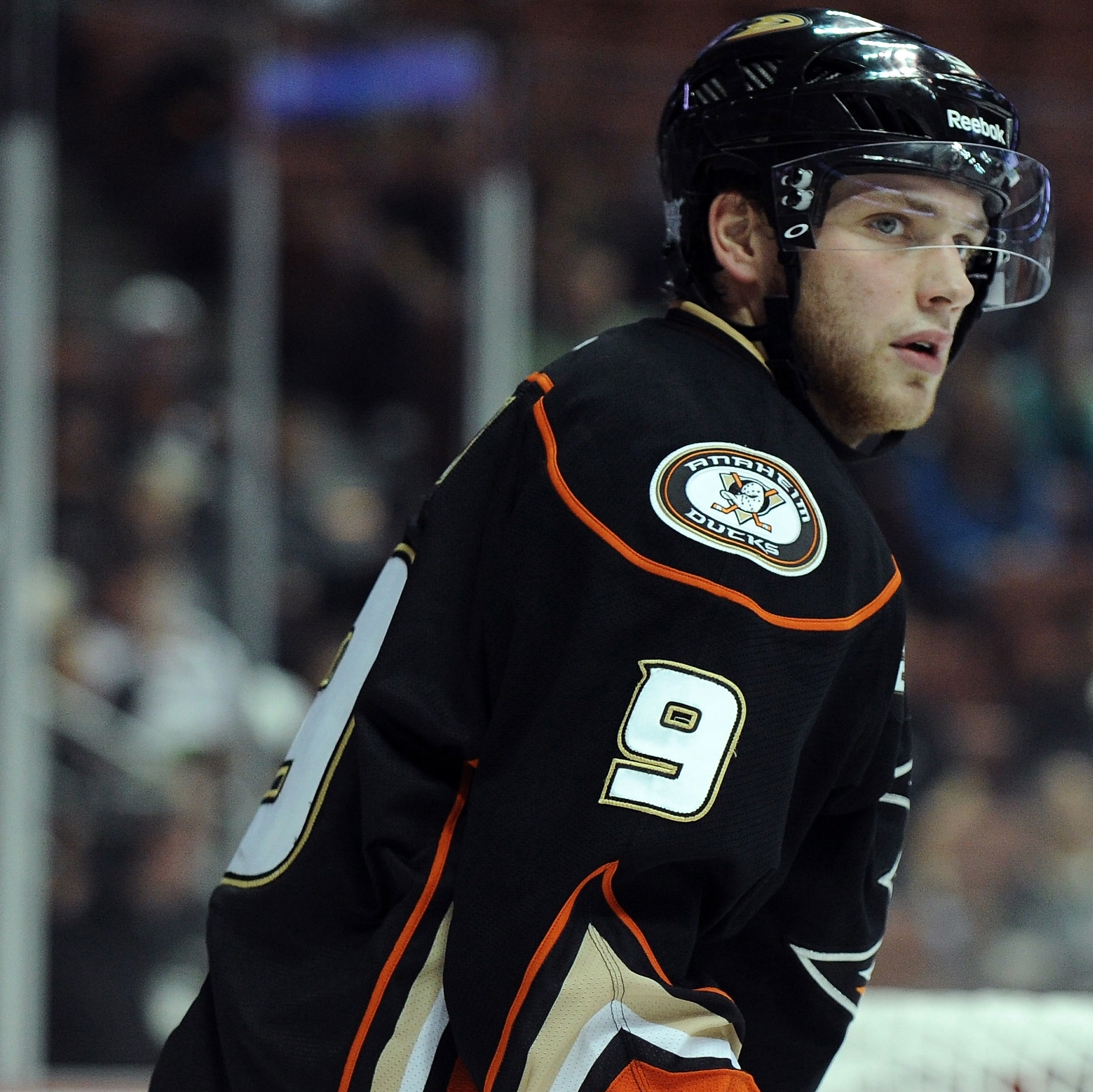 By: Adam Gretz
Two days after
it originally surfaced
little has happened to make the
Bobby Ryan
trade speculation go away. If nothing else, it's actually picked up steam, and while the
Ducks
won't confirm that they are actively shopping their young star forward (and why would they confirm it?), they've also done nothing to deny it.
On Tuesday, the 24-year-old Ryan
spoke with Eric Stephens of the Orange County Register about the increased chatter
that continues to swirl around his name and said that he "wouldn't be surprised" if he was the player sent packing. Meanwhile, on Wednesday, Jeff Miller
passed along the word that
Randy Carlyle, the coach that is now seated on the hottest seat in the NHL following the recent firings of Bruce Boudreau and Paul Maurice, spoke with Ryan about the speculation and simply told him that he has to "find that inner peace in himself to deal with it."
The biggest rumor that's made the rounds was
a potential blockbuster brought forward by Bucky Gleason of the the Buffalo News
that would involve goaltender
Sabres
netminder
Ryan Miller
. That rumor started to grow when Ducks general manager Bob Murray, as well as two scouts,
attended the Sabres game on Tuesday night
in Buffalo. Of course, Miller did not play in that game, as he's still sidelined with an injury
following his run-in
with Boston's
Milan Lucic
. Miller has since responded by saying
that he has no interest in being traded
.
No matter what happens with Ryan or the Ducks, the team is in a complete free fall mode right now and currently owns the second-lowest point total in the NHL with 16, ahead of only the Columbus
Blue Jackets
. After starting the season 4-1 Anaheim has lost 16 of its past 18 games, including seven in a row, and 11 of 12 during the month of November.
Despite having a lineup that boasts talented forwards like Ryan,
Ryan Getzlaf
,
Corey Perry
and
Teemu Selanne
, the Ducks are the second-lowest scoring team in the NHL, scoring just 2.13 goals per game. Only the New York
Islanders
are worse. Ryan is not immune to the struggles, having recorded just 11 points (seven goals, four assists) over his first 23 games.
As a team, Anaheim is getting dominated during 5-on-5 play, getting outscored 51-34 while also getting out-shot by an average of 30-25 during 5-on-5 play on a nightly basis. Even strength play was an issue for the Ducks last season as well, and this year the power play and goaltending that carried the team during the 2010-11 season (and Perry's MVP season certainly helped as well) has not been anywhere near as strong.
Add it all together and you have a team that's probably in too deep of a hole to dig itself out of this season looking to shake things up, whether it's with a coaching change or a blockbuster trade.
More Coverage: Ducks Shopping Ryan?
Photo: Getty Images
For more hockey news, rumors and analysis, follow @EyeOnHockey and @agretz on Twitter.