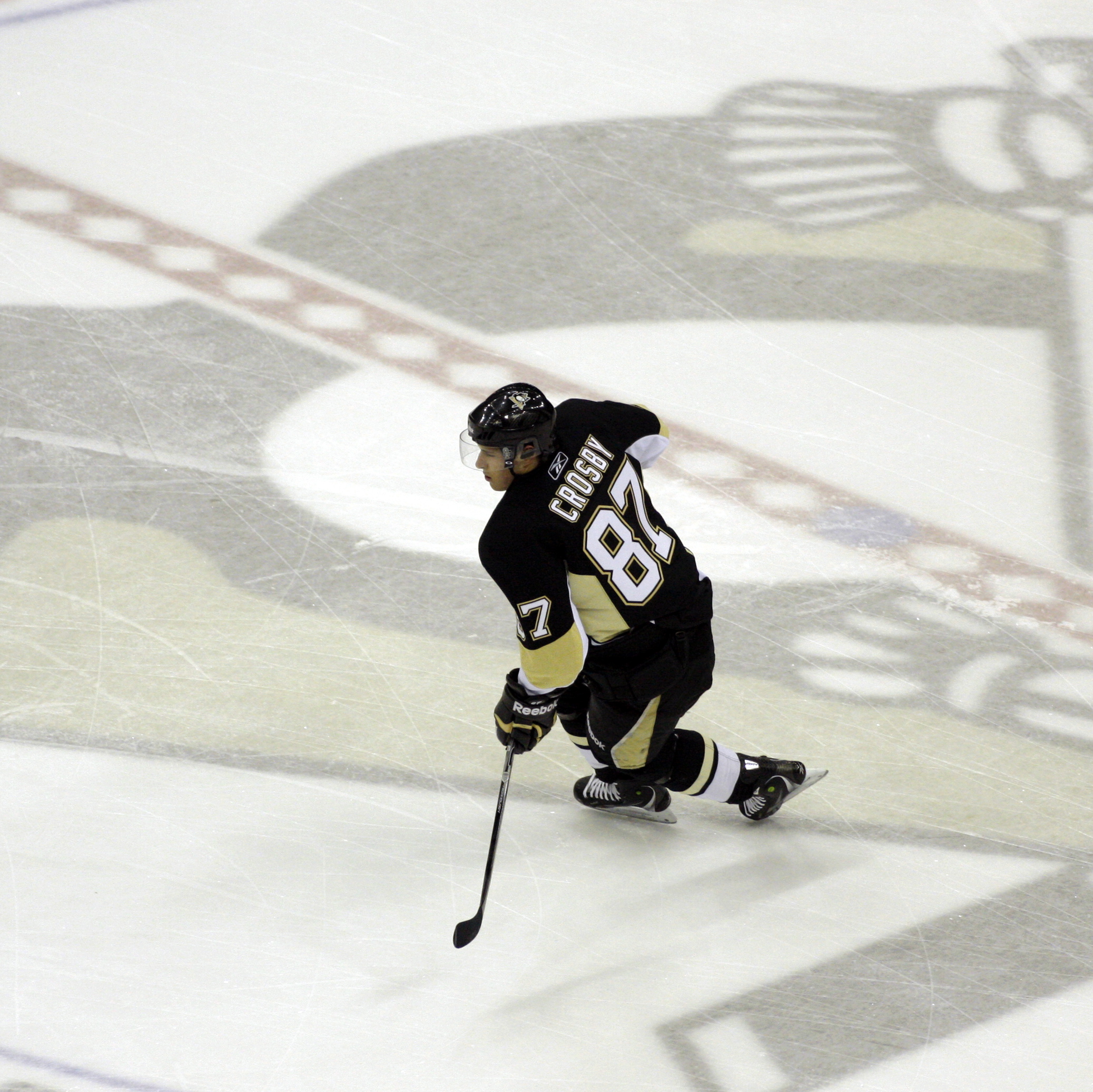 By: Adam Gretz
The new year is right around the corner,
and now that 2011 is almost in our rear view mirror,
it's time to look ahead to what might be for the NHL in 2012.
1) What, if anything, will (or can) the NHL do about its concussion problem?
The NHL has a problem, and it's been highlighted throughout this season as some of the league's best and brightest players have been sidelined with head injuries at various times. And in many cases, an extended period of time.
Sidney Crosby
,
Claude Giroux
, Chris Pronger,
Milan Michalek
,
Mike Richards
,
David Perron
, Marc Staal … the list goes on and on, and it doesn't seem to be coming to an end anytime soon. You can't go a week in the NHL, sometimes even a day, without hearing that another player has been diagnosed with a concussion or has been experiencing concussion-like symptoms.
With the NHL's collective bargaining agreement expiring after this season it's worth asking what the league and the NHLPA can do to help combat this problem. A complete banishment on all head shots will always be talked about it, but it seems unlikely to happen as long as the NHL's old guard remains in charge.
Perhaps my favorite suggestion, and one that would probably please most everybody, including the goaltenders, is to eliminate the ridiculous and nonsensical trapezoid rule and allow goaltenders to play more pucks in the corners. That would potentially reduce the number of times defensemen have to be subjected to violent hits from oncoming forecheckers in the corners. Reintroducing the red line to slow the pace through the neutral zone has been brought up, as well as possible the addition of no-touch icing.
And speaking of player safety...
2) Will we get any closer to mandatory visors?
As we've talked about before,
there are still enough players that view visors as their own personal choice
(which it currently is) and something that they shouldn't be forced to wear.
But that was also once true for helmets and goalie masks, and they've now become an accepted (and common sense) piece of equipment. The issue seems to be getting more and more attention than it has in recent seasons, and the first reaction that comes up anytime somebody takes a puck or a stick near the face is to automatically look to see if said player is wearing a protective visor. Like the addition of helmets, it's likely a rule that will be grandfathered in. Perhaps making matters easier is the fact that many of the young players entering the league today are already wearing visors given that they're mandatory at the sports lower levels (the Canadian Junior Leagues, the American Hockey League).
3) Will the 2012 NHL season start on time?
The NFL went through a dreadful lockout that eliminated its offseason and threatened the start of its regular season, which was then followed by the NBA missing a large chunk of its regular season due to its own completely pointless work stoppage. Major League Baseball, suddenly the model of long-term labor peace in professional sports, quietly and quickly went about its business and had everything settled before anybody even realized their agreement was up for discussion.
And now it's the NHL's turn. Panic? Fire and brimstone?
Will the league and the NHLPA be able to come to some sort of an agreement like MLB did, or will it be more along the lines of the NFL and NBA where it's a long, drawn out process with maddening twists and turns that leaves fans pulling out their hair?
The last time we were in this position we lost an entire season and came back to a completely different league.
4) Will the Coyotes remain in Phoenix?


Until the team actually moves to a new home or a long-term, viable ownership situation is in place in Phoenix this question will not be going away. And if the former is what happens, what does that do to the NHL's new conference alignment?
The league went through a franchise relocation in 2011 that resulted in a radical realignment as the Atlanta Thrashers moved to Winnipeg, leading to the NHL overhauling its divisions and playoff format.
But what happens if the Coyotes, after surviving another season in the desert, don't remain in Phoenix and relocate, as has been talked about and expected for years? Do we have to go through another realignment discussion and re-do everything that was just settled?

5) How many more turns for the NHL's coaching Carousel?
Nearly half of the league went through some sort of head coaching change during 2011, and let's face it, with way NHL teams dismiss coaches there is no doubt the coaching carousel will continue to spin out of control. It's already kind of amazing that, with all of the changes that have taken place this season, Columbus' Scott Arniel has made it as long as he has given the worst start in franchise history. Toronto's Ron Wilson is in the final year of his contract and has recently taken to Twitter asking Santa Claus
for a certain piece of paper (presumably a contract) for Christmas
.
6) Will Nashville be able to keep its prized defensemen?
When Nashville signed goaltender
Pekka Rinne
to his massive
contract extension earlier this season
it produced one of two possibilities going forward: A) The team will now be a "cap team" and spend more money than it's ever spent before in an effort to keep its best homegrown players, or B) the signing of Rinne means one (or both) of their two No. 1 defenseman,
Shea Weber
or
Ryan Suter
, will eventually be lost
to free agency
.
Weber still has one more year before he hits the unrestricted market, and will once again be up for restricted free agency after this season. Suter, on the other hand, if he hasn't signed before July 1, will be eligible to sign with the highest bidder.
7) Who will host the next Winter Classic?
Technically this game won't be played until 2013, but the decision will be made long before then and every team wants an opportunity to host what has become the NHL's signature regular season event. Gary Bettman has already all but promised Washington D.C. the game in the very near future, so that's on the table.
I'm a fan of taking the game to Michigan, perhaps the Big House in Ann Arbor, for a
Red Wings
game, or even to the State of Hockey and allowing the Minnesota
Wild
to play host to the game for its passionate fan base at perhaps either Target Field (home of the Minnesota Twins) or TCF Bank Stadium (University of Minnesota stadium).
Photo: Getty Images
For more hockey news, rumors and analysis, follow @EyeOnHockey and @agretz on Twitter.